Posted by wernuts2 on 14th Sep 2018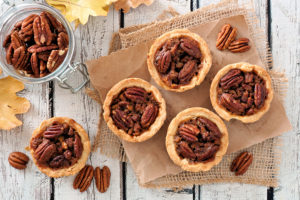 Pecan candy
made from real Louisiana pecans is a beloved part of the fall and holiday seasons all across the United States. Given as gifts, laid out in conference rooms in offices, and simply enjoyed as something to put out for guests, there's nothing not to love about picking a pecan treat or two as you go about your every day or a special family gathering. However, we want to give you a few new ways to enjoy your pecan candy, and inspiration for transforming it into a fresh new flavor experience every time.
3 new ways to enjoy pecan candy include:
1. Ice cream additive – There is no wrong time for ice cream, and some may even enjoy making their own ice cream by collecting fresh snow outside. Chocolate praline pecans, cinnamon pecans, and chocolate pecans make incredible additions to store bought or homemade ice creams, as well as a pretty fun activity the whole family can enjoy. After a holiday party or family gathering, one can simply gather up all the displayed pecans that didn't get eaten, and crush them up to add them to their favorite ice cream flavor.
2. Pie and tart toppings – Miniature pies are all the rage with plenty of inspiration to be found all over the internet, and pecan candy is the perfect way to top these miniature pies and tarts in a really special way. Cinnamon pecans chopped and topping a miniature apple pie, honey pecans crushed and added to a miniature peach pie, and rum pecans added to any miniature pie that uses buttery caramel are a few tried and true favorites. 3. Tasty cookie additives – A classic chocolate chip cookie is just plain better with a bit of a nut crunch, and this is something many agree on. With chocolate pecans, simply crush up leftover pecan candy or a handful from a fresh bag, and add to your favorite cookie batter for a chocolate chip pecan cookie the family will want to eat by the handful.