Posted by wernuts2 on 4th Nov 2016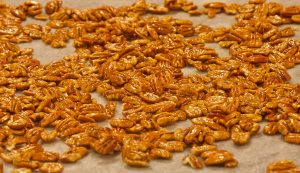 Children have a whole lot of growing to do.
In order for them to grow up healthy and strong, it is important that each child has a healthy and well-balanced diet including when it comes to their snacks.
However, finding the right snack for your kid's needs can sometimes feel easier said than done.
Unless of course, that snack is a tasty bag of Louisiana pecans.
1. The healthier snack alternative In today's world, it isn't hard to find snacks filled with sugar around every corner. While a few sweets here and there is okay, the enormous amount of sugar in almost every kid's meal and snack is horribly unhealthy. However, pecans make the perfect healthy treat that you and your child will love. These nuts are filled with protein, polyunsaturated fats, and vitamin A, D, E, and K.
2. The quick and easy choice There is nothing like a snack or meal prepared by mom, but in this busy world, not everyone has the time or energy to have things prepared. Thankfully, pecans are the snack that requires no further preparation making it perfect for all the working parents out there. Whether you just don't have the time to make something beforehand or something unexpected has come up, pecans allow you to just grab and go.
3. A delicious treat no one can argue with While many children are suspicious about eating something 'healthy', it won't be hard to convince your kid to finish this treat. Louisiana pecans have an absolutely delicious snack that your children will love to grab after school, during lunch, at camp, and so on. Not to mention all of the tasty pecan recipes or pecan candies out there for them to savor. If you are searching for the perfect snack for your child or just want something you can take with you on the go, look no further than the delicious Louisiana pecans at Natchitoches Pecans. Our high quality Louisiana pecans are the mouth-watering treat that everyone will be snacking on. We even have a small variety of delicious flavors and pecan candies for you to choose from.