Posted by wernuts2 on 30th Jun 2017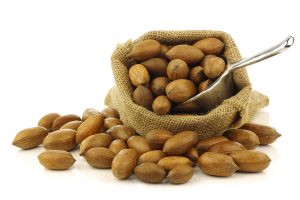 It's important to give your body the right kind of nutrition, but that doesn't mean that you have to sacrifice great taste in your foods.
Louisiana pecans are a perfect example of a food that is fresh from nature which can be used in a variety of different ways and give you plenty of benefits.
If you're not sure that buying a bag - or two or three - of Louisiana pecans is something worth considering, just take a look at a few of the key reasons that they're a smart buy.
1. They're Healthy Packed with vitamin A, vitamin E, zinc, calcium, and a wide range of other vitamins and minerals, pecans can help you improve your health. And with big levels of fiber and an improvement to metabolic function, they can even help you lose weight.
2. They're Delicious Let's be honest here: if Louisiana pecans tasted terrible, it would be a lot harder to argue for them to be a part of your daily nutritional plan. Luckily, pecans have a sweet, nutty, delicious flavor that helps them stand out as one of the premium nuts on the markets today.
3. They're Versatile Eat them raw, top a salad with them, bread fish or chicken with them, or create a wide range of desserts. Those are just a few of the different ways that you can go about utilizing delicious pecans. Their versatility makes them a must-have for any food lover.
4. They're Great As Gifts Louisiana pecans are easy to love. But it's even easier to give them as a gift and show that special someone just how much they mean. Pecans are a perfect gift for any occasion and will stand out as something different from the norm. The bottom line is simple - pecans are a perfect nut and can provide a whole lot of benefits to those who eat them. And with plenty of health benefits, they're a treat you don't have to feel guilty about eating!