Posted by wernuts2 on 20th Sep 2019
It's true that fresh pecans for sale are delicious, but did you know they're also good for you? Fresh
pecans for sale
can be enjoyed in a variety of dishes, or snacked on alone, and regardless of your method of enjoyment your pecans really do your body good.
4 ways pecans boost your health are: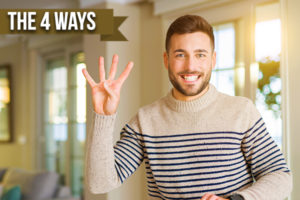 1. Improve cardiovascular and digestive health –
Our cardiovascular and digestive systems are two of the body's most important, and pecans have the goods to benefit both. Pecans by nature are rich in fiber, which is known to reduce the risk of coronary artery disease while improving how the body absorbs nutrients.
2. Helps to keep weight healthy –
Keeping a healthy weight during the autumn and holiday seasons is tough; this time is filled with rich comfort foods and plenty of parties to attend. Pecans, however, are a perfect party food that clears out your digestive system and aids in healthier digestion. This not only makes your stomach happy, it also helps you to curb cravings and keep your waistline down.
3. Reduces blood pressure –
Feeling stressed out? Why not try a handful of fresh pecans! Pecans contain magnesium, which is a necessary nutrient in helping to lower your body's blood pressure. Not only does magnesium help to lower blood pressure, it can also help to regulate blood sugar levels as well. When you're feeling "hangry", a few fresh pecans is likely to do the trick.
4. Keeps your immune system strong –
Cold and flu season begins in the early fall, and it's never too late to give your immune system a good boost. Along with magnesium, fresh pecans also contain manganese, which is a powerful antioxidant. Manganese is known to give the immune system a boost while protecting your cells from damaging free radicals.