Posted by wernuts2 on 22nd Jun 2018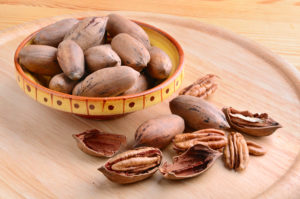 Have you ever found yourself wandering up and down the aisles at a few different stores desperately trying to find the best gift you can find? However, store after store, you are met with nothing but disappointment and frustration.
Gift giving doesn't need to be a drawn out and complicated process.
Next time you consider stressing out over a gift, take a minute to look at some other delicious options that would make a much better gift than say a new set of hand towels.
The Art of Pecans
Pecans are a very delicious and healthy gift you can give to someone when you are at your wit's end and have no idea what to get them. It is a simple and straightforward gift that they will surely love, and it is also a lot healthier than a box of chocolates. Pecans can be used in both sweet and savory dishes; they can be used as a garnish, or even as a quick on the go snack. They are available all year long and even come in a gift bag and tin form to make a beautifully wrapped up gift for any occasion.
Unique Gift
Pecans are also a unique gift you can give to someone and are much better than traditional nut gift baskets many may purchase for a birthday or holiday. You can provide them with some variety and can include custom samples of pecan candies and spiced nuts. There is something for every taste bud.
For the Chef
Is the pecan gift going to be for someone that loves to cook or is already a chef? The "Bakers Special" is a wonderful choice for any amateur chef or professional because it comes with a hefty amount of pecan halves and pieces as well as a cookbook they can refer to for some inspiration.
For the Office
Finally, if you are looking for a treat for the office or any corporate event, pecans are a great choice and can be purchased in corporate gift boxes or tins to provide the office with a sweet or salty treat to get everyone through their day. Before you go nuts trying to find the perfect gift for that special occasion, think about how delicious a pecan gift box or tin would be and how fun it would be to open and consume.