Posted by Julie on 21st Jul 2022
When you have hardworking employees, it is only natural to want to show your appreciation. So, how can you show your appreciation? With Cane River pecans for starters.
Here are some of the greatest benefits of gifting your employees and what you can get them to show that you appreciate their hard work and determination.
1. Boost Productivity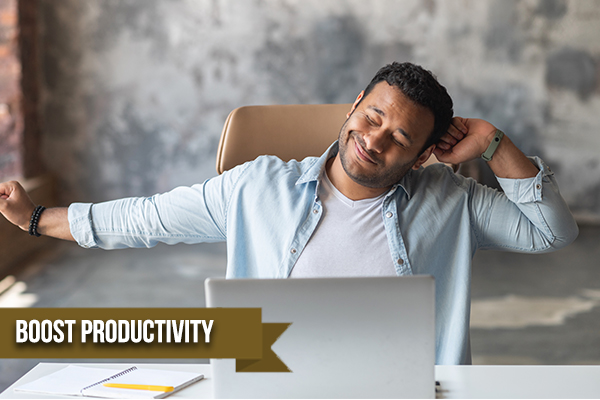 Research has shown that if your employees have something to look forward to or gain when they take the time to go the extra mile at work, it can improve your bottom line. Provide routine recognition for the performance of your employees and set the standard needed to continue encouraging others to share in the same efforts.
2. More Consistent Performance
Gifting employees can also result in more consistent performance across the board. Cane River pecans make a great milestone gift and show your employees that you are noticing their efforts. This can help keep everyone on track for work goals, timesheets, and other productivity matters in your business.
3. Improve Customer Satisfaction Ratings
Did you know gifting employees can also improve customer satisfaction ratings? Your employees are often in first contact with your customers and not you. So, you want to ensure they put their best foot forward and give each customer the best first impression. Employees who feel valued are more likely to do their job better and are often happier and more positive.
4. Decrease Employee Turnover
Employees leave companies if they are not happy. However, a Harvard Business Review survey found that employees who stayed at their job for more than six months were likelier to say that they found their workplace enjoyable. So, you want to create an environment that people enjoy working in.
5. Achieve Higher Engagement
Finally, you will find a much higher engagement rate and attendance when you gift your employees. When you show appreciation and reward your employees, they will be more passionate about the business and its goals, boosting morale and loyalty.
As you can see, a gifting and loyalty program can make all the difference in the overall satisfaction rating of your employees. To kick off your gifting program, consider Cane River pecans. It is a delicious and nutritious treat everyone will love. You can purchase pecans easily online through pecan gift baskets and other fancy nut gifts.