Posted by wernuts2 on 15th Mar 2019
Fancy nuts gifts satisfy just about anyone, and they provide a full range of flavors that any recipient is sure to love.
Our fancy nuts gifts are suited for any occasion, and 5 reasons to buy fancy nuts gifts for your next occasion are:
1. Meeting with clients – In today's busy business world, it's important to make a big impression. Our fancy nut gifts do just that in a way that cements your brand in the mind of your clients. For Louisiana businesses, fancy nut gifts even extends to them a little piece of Louisiana history and pride they are sure to love.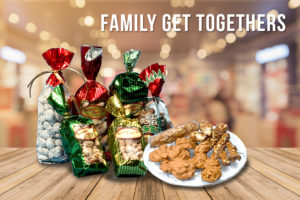 2. Family get togethers – Who says a fancy nuts gift has to be given specifically to one recipient? For family get togethers, you can spend extra time prepping and serving appetizers, or you can buy a fancy nuts gift and leave it for all to enjoy right on your table. Pecans are the perfect not too sweet and not too savory starter that can be eaten easily while mingling.
3. As a "just because" – For friends and family who are far away, or kids who have gone off to college, a "just because" fancy nuts gift can be just the thing to make sure they know you're thinking about them.
4. Making holidays easy – Figuring out what to get those you love for birthdays, anniversaries, or other holidays can be tough. You don't want to get the same old thing, you want to make sure it's something they love. Fancy nuts gifts are just different enough to stand out, but classic enough to ensure they won't be able to get enough.
5. For yourself – Who says you can't treat yourself every so often? Pecans are the ultimate versatile and health beneficial snack, and fancy nuts gifts with pecans are an ideal way to give yourself a much-deserved pat on the back.