Posted by Julie on 15th Oct 2021
Looking for delicious alternatives to mainstream candy this Halloween season? You can order pecans online today to make some delicious treats for everyone in the family.
Healthy Snack Alternative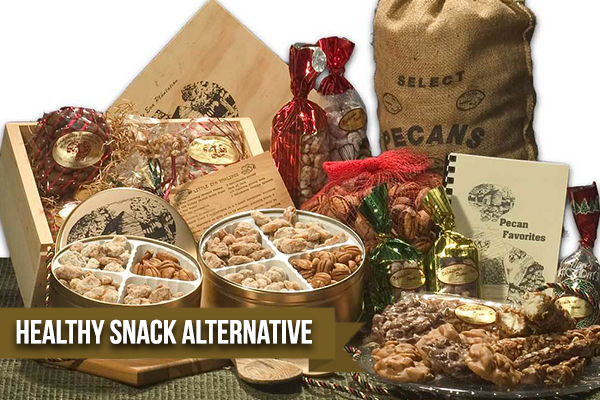 Let's start by talking about how pecans can make a great healthy snack alternative to candy, chips, or your other quick grab-and-go food items. A handful of pecans contain more than 19 vitamins and minerals and are cholesterol-free. Pecans also contain beneficial antioxidants and can help battle cancer and heart disease.
Chips are loaded with sodium, and candy is loaded with sugar. When you order pecans online and package them in fun Halloween treat grab bags, you will be providing your kids with a naturally sodium-free, guilt-free treat without the tricks.
Looking for Sugar?
Kids will be kids, and they might notice if their Halloween is absent of sugary treats. However, you can still order pecans online to make some sweet treats for everyone with a little less guilt. There are quick and easy candied pecan recipes you can try out that combine brown sugar with spices, vanilla extract, and water to make a treat.
Yes, doing it this way will add more fat and calories but remember, pecans are still full of heart-healthy fats and tons of nutrients, even when adding a bit of sugar to the mix.
Once you are done making your candied pecans, they can be stored in an airtight container in a cool place. They can last at room temperature for up to one week and in the refrigerator for a few weeks.
Other Pecan Treat Options
Looking for ready-made pecan treat options this Halloween? You can find pecan candies online in foil gift bags, perfect for any occasion. You can also pick up some praline pecan logs or more traditional pecan pralines.
So, instead of the usual sweet candy treats this Halloween season, purchase pecans online and try out some new recipes. You won't be disappointed.