Posted by Julie on 9th Apr 2021
Some states have begun removing mask mandates. Citizens are allowed to wear coverings if they like, but they don't have to, at least not by law. Various governors have also loosened business restrictions on stores, restaurants, bars, and more. That means they can reopen to 25, 50, or 100-percent capacity, depending on where they're located and how COVID-19 cases are there.
Not everybody is on board with these measures, though. The CDC and President Biden seem to be pushing back against these actions. They believe now is not the time for Americans to let their guards down, and they could be right. It is beginning to feel more and more like nobody knows what tomorrow might bring. One side is right, and one side is wrong, but who's to say which one is which.
The point is there is still plenty of uncertainty surrounding the pandemic, even a year or so later. Do you feel unsafe leaving your home? Yes, well, don't worry because you are not alone. All sorts of folks don't wish to venture out into the great unknown yet. That is why a pecan company with an online store is such a big deal.
Obtain Pecans And Products Without Leaving The House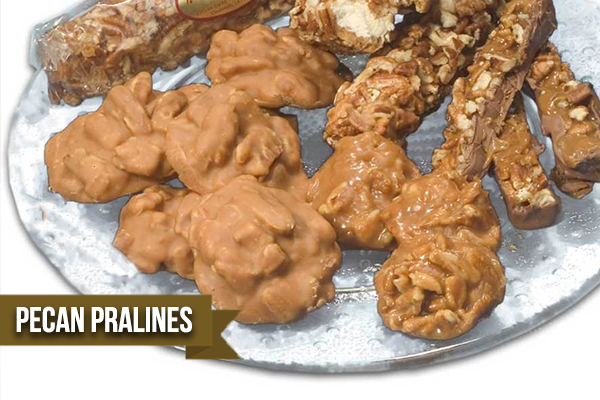 People can purchase pecans, pecan candies, specialty items, and more from us without leaving their beds, couches, or other favorite spots. Consumers can dress in business attire to browse or stay in their pajamas if they like. The choice is theirs. Perhaps, most importantly, though, those that aren't ready to take the plunge with in-person shopping can get the goods they need and crave delivered right to their doors.

Sure, shopping online with our pecan company is safe, but that isn't the only reason to partake in the activity. Many times, people are after pecans around the holidays, but so is everybody else. That means parking lots, store aisles, and checkout lanes are packed to the brim. Thus, those that want to avoid the crowds can visit our online store: no hassle, no chaos, just them and their computer screens.
Lastly, but certainly not least, shopping online is just easier. Let's say that you have a friend's birthday coming up who loves pecan pralines. However, you don't know how to cook them, and running them over to their house is out of the question anyway, as they live four states away. You can put those worries to rest with our pecan company by ordering them a gift online. Easy-peasy and as simple as that.