Posted by Julie on 28th Jul 2022
When hosting a dinner party, you may quickly find that the mounting pressure and the anticipation of what is to come has you asking yourself what was I thinking? Before you have a meltdown in the kitchen, we have a list of dinner party mistakes to avoid to ensure a more successful and stress-free dinner party.
1. Avoid Complicated Recipes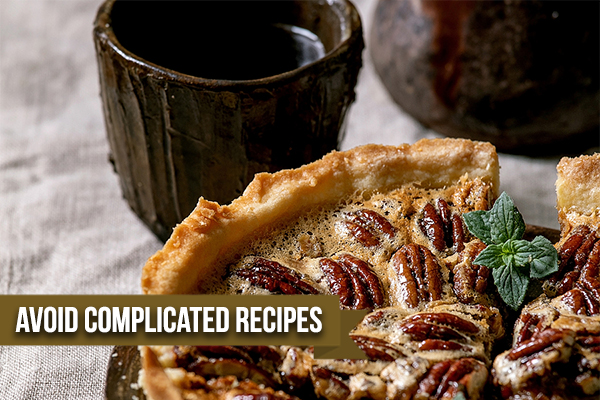 The first thing to ensure a successful dinner party is to avoid complicated recipes. You should also make recipes you are familiar with. A dinner party is not the best place to try a new recipe. You may accidentally skip an ingredient or a step that can make your entrée the center of attention for all the wrong reasons.
You should also stick with ingredients you know work well in your recipes. For example, when using pecans in Louisiana, stick with high-quality pecans you know are delicious and fresh.
2. Avoid Running Late
To avoid the awkwardness of people standing around at your party, make sure dinner is ready on time. It is always good to prep and organize beforehand. Remember, your dinner party guests will be hungry and won't want to wait a long time to be served.
3. Avoid a Messy House
You might not think your guests will notice some messes and clutter in your home, but this isn't always the case. When your home is not cleaned ahead of the dinner party, the focus might be on the wrong things. Make sure the entire house is clean, including those rooms that nosey neighbors may wander into.
4. Avoid Becoming Overwhelmed
A dinner party is definitely a large undertaking for any one person. However, the key to success is staying calm and not getting too overwhelmed. When you stress out, your guests may stress out. Your dinner party is for fun, so make sure the mood you set reflects that.
Ready to gather your ingredients for the perfect dessert? How about fresh pecans in Louisiana for a delicious pecan pie? They can even be used to add a crunchy element to many savory dishes you can also serve.