Posted by wernuts2 on 12th Apr 2019
With so many overly processed foods, more and more people are reaching for these junky snacks because they are convenient.
However, they are full of carbohydrates, sugars, fats, and other things that can cause us to become sluggish, overweight, and have a general feeling of ickiness as we trudge through the day.
To help battle this growing nutrition crisis, it is important to find other foods that are also convenient but are instead packed with all the vitamins and nutrients we need to fuel our body and give us the energy we need. Pecans. Nutrition in a nutshell.
Heart-Healthy
Pecans are a heart-healthy choice and can be enjoyed in several different ways including unroasted and unsalted. These nuts meet the guidelines of what is considered a heart-healthy food by the American Heart Association and they meet the nutritional requirements for saturated fat, trans fat, cholesterol, and sodium. You can easily order pecans online so you will always have them on hand.
Packed Full of Vitamins
More than nineteen vitamins and minerals are packed into pecans. Among these vital and necessary vitamins, you will find Vitamin A, Vitamin E, folic acid, calcium, zinc, magnesium, potassium, and so much more. You can also find 10% of your recommended daily value for fiber in just one ounce of pecans as well.
Weight Control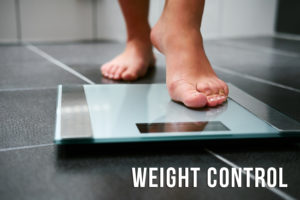 If you were to eat a one ounce serving of pecans, it is only 196 calories. They also offer convenience because nuts are an extremely portable snack food and can be used in combination with a low-fat diet. They are a palpatable and flavorful snack that you can eat on the go to satisfy those hunger pains.
Protein
Need more protein in your diet? Pecans are a great source of natural protein and contain very few carbohydrates and no cholesterol. They are also naturally sodium-free, so they make a great snack choice for a variety of different diets including a salt-restricted diet.
Ditch the Junk
So, before you think about stopping at the vending machine before taking the elevator, you should stop and consider your alternatives. Order pecans online, store them in the kitchen, reach for them when you are packing your lunch, and snack on them throughout the day. Making healthier choices starts with changing small habits. Eat your pecans while you take the stairs today rather than the elevator and see how you feel in the morning.