Posted by Julie on 24th May 2021
As a staple in many fancy nuts gifts, pecans are often associated with delectable indulgence. That's particularly true if you consider that the word 'pecan' conjures up mouth-watering images of pecan pie.
While the pecan is primarily reputed for its use in baked goods and holiday gift-giving, we're now recognizing its value as a superfood. In this article, we talk about the health benefits of pecans.
Pecans And Nutrition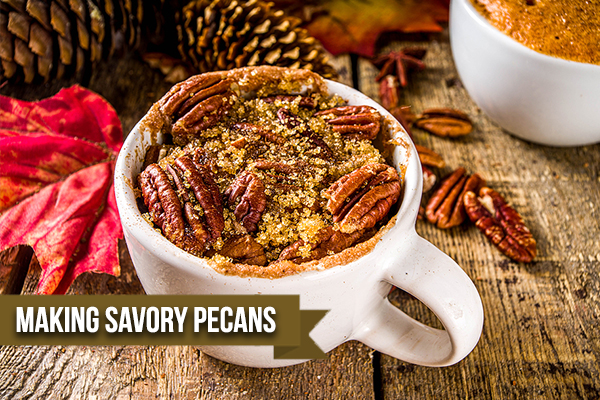 Long before they were ever included in fancy nuts gifts and amazing pecan pie recipes, pecans were first cultivated by Native Americans for their nutritional value. Like most nuts, pecans are rich in fat, allowing the much needed caloric punch to help carry out day-to-day activities. Pecans were such an important part of the diet at the time, that they were even used as a currency.
Pecans are a good source of fiber and protein. They are also rich in Omega-3 fatty acids, which is an important nutrient for healthy brain function and memory.
The Antioxidizing Power Of Pecans
According to the USDA, pecans rank among the top 15 foods that are rich in antioxidants. As we know, antioxidants prevent damage to our cells caused by free radicals that our body produces in reaction to environmental pressures.
If unchecked, free radicals can influence the development of heart disease and cancer. That's why it's so important to incorporate foods in our diet that are rich in antioxidants. Pecans contain monosaturated fats like oleic and phenolic antioxidants, and their consumption can help reduce the risk of heart disease.
Eating Pecans For Weight Loss
Pecans are also known as a rich source for B-complex vitamins and folates. These nutrients are important for increasing your metabolism rate, which is vital in stimulating weight loss. Incorporating a healthy amount of pecans in your diet can help you maintain a healthy weight and body mass index on top of reducing the risk of cardiovascular disease.
These health benefits are more than enough reason to keep a stash of pecans in your kitchen cupboard outside of the odd fancy nuts basket we get during the holidays.