Posted by Julie on 13th May 2020
Most of the food favorites that Americans enjoy today are, like many Americans themselves, immigrants. Sandwiches, hamburgers, pizzas, and other comfort food all had their origins in other countries. Still, our ancestors brought these beloved recipes over.
However, there is one American favorite that is 100% native to this land. Pecans are indigenous to North America, and while the Native Americans themselves enjoyed these nuts, it was the colonists, and those that came after, that wholeheartedly embraced this local bounty. Now, these delectable snacks can be enjoyed by Americans in any region at any time. It's no longer locals that are the only ones that can enjoy the great taste of something like Cane River pecans.
A Taste Of The South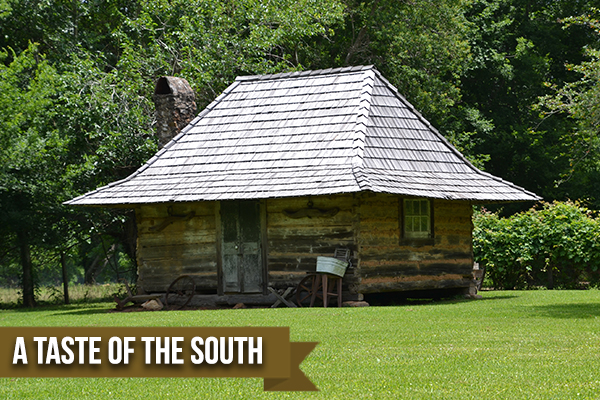 The distinct taste of Cane River pecans is a proud product of crops that are carefully grown in the state of Louisiana. Cane River is situated in Natchitoches Parish, which, in Louisiana terms, is the same as a county in other states. The Natchitoches Parish is noted in American culture and history for being one of the prime seats of Creole culture, with a diverse combination of both French and Spanish colonial influences unlike anywhere else in the world. It's given rise to a distinct cultural character and even dialect for a proud and distinguished community.
Like other southern states, the Natchitoches Parish is also full of the historical and romantic elements people associate with the south. Melrose Plantation is one of the notable historical fixtures of the area, though it's far from the only plantation around. And for natural features, the Cane River itself, which Cane River pecans get their name from, is a local source of pride that takes up the mantle of the Red River flowing through Texas and Arkansas into Louisiana.
It's here that Cane River pecans are grown because the river naturally enriched the lands around it. Farming has always been a prosperous activity on these shores, so it was only natural that some of the best-tasting pecans in America would be grown around these waters as well.
The Nature Of The Pecan
Cane River pecans come from the American variety of the hickory tree, which has always been well-loved by many both for its industrial and culinary uses, as hickory-smoked food is another American classic. Cane River pecans, like all pecans, however, takes a special touch. While the taste of these pecans is now an American favorite, it requires a lot of patience to start and maintain a pecan orchard.
This is one of the reasons why the pecan business tends to be a family one; there are generations involved! Just growing a tree for pecans from scratch, for example, takes approximately ten years, and that is a decade of careful, patient attention and effort. Once that delicate period of care is over; however, a properly cared for tree can yield pecans for over 100 years!
The Pecan Advantage
Cane River pecans bring with them all the benefits of pecans. Of course, the first and foremost is the taste. There's nothing quite like the flavor of pecans exploding in your mouth, but there are actual health benefits as well.
Pecans, for example, contain the "good cholesterol" that can improve the health of your heart, rather than block your arteries and make circulation difficult, which is what "bad cholesterol" can do. Like many other nuts and vegetables, pecans are also high in fiber, making them not just a tasty snack but a helpful aid in proper digestion.
They are also abundant in magnesium, making them an excellent anti-inflammatory, as well be packed with a variety of different vitamins, including thiamin, folates, and vitamin B-6, among others. They even contain a compound known as ellagic acid that helps to fight the DNA binding of certain carcinogenic substances, like nitrosamines. They also have oleic acid, which can reduce breast cancer in women.
Pecan Diversity All Over America
Pecans can be enjoyed a variety of different ways, and we aim to ensure Americans get a chance to experience that. While the classic is raw Cane River pecans in their shells, there are other ways to consume this snack. For people that want more convenience, or now have fine motor control issues, unshelled nuts are also available for easier consumption. As a special treat, candied pecans are also available. For people that want to try something, a little different pecan oil is available for experimentation in the kitchen.
For anyone that lives in the continental United States, we're more than happy to provide free shipping on our pecans and a variety of pecan-related products. So just because you don't live in Natchitoches, Louisiana, that doesn't mean you have to miss out. You can order our products and get the great taste of Cane River pecans delivered right to your door, or make a memorable personal or business gift for others that you have in mind.