Posted by Julie on 1st May 2020
Clementine Hunter's father's decision to vacate Hidden Hill for Melrose proved to be helpful for Clementine. Her artworks, which charmed the nation in the 1970s, remain a spectacle to visual artists, art collectors, and ordinary people alike until this very day. Clementine Hunterartis a treasure America must behold for posterity.
Vivid And Playfully Quaint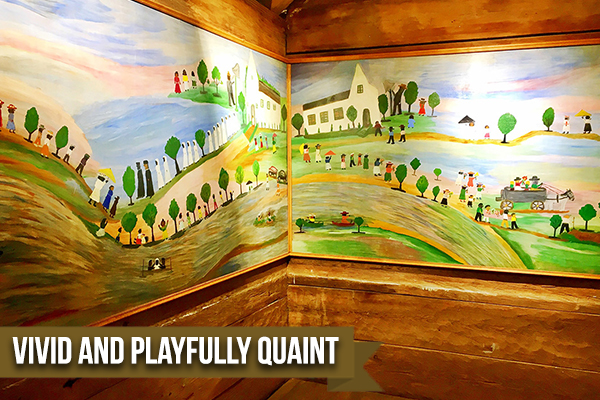 Clementine Hunter created art as an expression of her memories and the experiences of her family while working in a cotton plantation. Though dealing with struggles and the pain of longing for freedom, her parents sowed in their children the value of work while hiding the agony that comes with it. This led to the positivity evoked in Clementine Hunter art.
Clementine painted the world in a vivid way. Her works are quaint, especially in the eyes of people who have seen them through the decades. Her audience feels the old and the new come together in every stroke of her paintbrush, and as her paintings get older, they only become more meaningful and crisp. Cane River offered a perfect backdrop for her works as it allowed her to present life in its rawest form, and the fields in it were a source of serenity for her. People generations older than her did not quite appreciate the symbolisms in her paintings, but they grew in importance over time.
History On Plates And Old Fabrics
Today, when one looks for Clementine Hunter paintings for sale, their objective is to get the most of what her art is trying to say. Clementine used old plates and fabrics, making her art carefree, sustainable, and appealing to budding artists' free-wheeling mindset. It is historical as well, encapsulating the simple life away from the hardships that are part of the retelling of the American story.
Folk art is not the same without Clementine Hunter. Modern museums from New Orleans to New York now parade her works. Private collectors too have amassed a great number of her most idyllic paintings. Even businesses around Louisiana champion her art through dinnerware, pillows, serving pieces, and tea towels.
In a way, Clementine Hunter art teaches Americans in more ways than one as it allows us to become aware of our nation's story and value those who have helped build our country. Finding Clementine Hunter paintings for sale is similar to having a piece of history in your hands.