Posted by Julie on 22nd Jan 2021
Are you looking to make a great first impression on a prospective client? Would you like to reward an excellent employee for all their hard work? Do you want to thank a vendor for going above and beyond to help your business grow? A great way to say thank you for all of these things is with pecan gift baskets. Pecan gift baskets make memorable gifts for all your business needs.
Why Give The Gift Of Pecans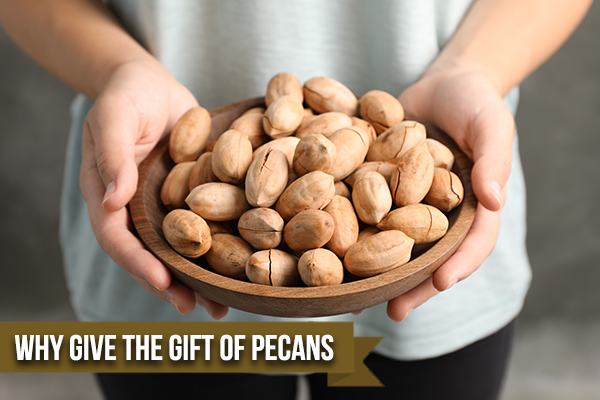 Fresh Louisiana pecans make the perfect gift for anyone. They are unusual enough to make a strong impression, while still being very familiar. Louisiana pecans are of a much higher quality than what is available at the grocery store. Their rich, buttery flavor is sure to delight anyone's palate. They are also affordable, convenient, and provide the recipient with an unforgettable experience.
Why Pecan Gift Baskets Make Great Corporate Gifts
Giving gifts in a business setting can be a little tricky. You want something thoughtful and memorable, but does not accidentally offend. You want to give something generous, but you must stick to your company budget. Sometimes you may also want to gift something that can be shared with the whole office. Pecan gift baskets from Natchitoches pecans meet all of these needs.
What Comes In A Pecan Gift Basket?
We have a wide variety of different pecan gift baskets that can be tailored to every recipient's interests. For example, our Cane River Pecan Candy Sampler is a perfect gift for anyone with a sweet tooth. While Ms. Rita's "Baker's Special" Pecan Gift basket is ideal for home chefs and bakers. We also offer custom-packaged corporate gifts where you can tailor the basket to the taste and interests of the recipients.
If you were looking for the perfect gift for all your business gifting needs, Natchitoches Pecans has you covered. Our pecans are grown and packaged right on-site at our orchard. They ship anywhere in the world and arrive with a freshness guarantee. Feel free to give us a call anytime at 1-318-379-0272. We'll help you find the perfect pecan gift basket for everyone on your shopping list.