Posted by wernuts2 on 31st Jan 2018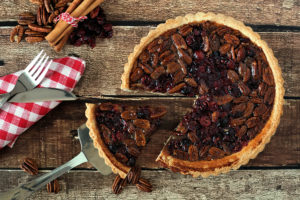 When you think of pecans, what comes to mind? For most, it's either pecan pie, pecan pralines, or just snacking on a handful of the delicious nuts. But the fact is that few other nuts are as versatile as the pecan, and no matter what you're creating in your kitchen, pecans could be a secret ingredient.
The reason comes down to their subtle sweetness and unique yet still nutty flavor. If you are tired of the same old, same old, here are some creative ways that you can liven up your meals with help from some pecans.
• To give meatloaf a unique, interesting flavor, consider mixing a few crushed pecans into the meat as you form the loaf. The nuts can be used on their own or alongside other binding agents like breadcrumbs.
• Bread chicken or catfish with crushed pecans instead of the usual cornmeal or flour, then fry in shallow oil. It will give your meal a whole new taste. • Pecans are also great as a topping for salads, and their flavor pairs perfectly with most dressings while the little bit of crunch helps bring your salad to life.
• Pecans can be mixed into virtually anything. Some of our favorite options are dropping a few into yogurt, mixing them into cereal or granola, or even sprinkling onto a bowl of ice cream. Pies aren't the only way to use them for your sweet tooth! • If you're a baker, why not add some pecans to your next batch of cookies or even mix some into banana bread? It can really give your baked goods that little touch of something special.
These are just a few suggestions, and you can let them guide your creativity to wherever you like.
No matter what you're in the mood for, there's likely a way to use them to help elevate your dish to something spectacular.