Posted by wernuts2 on 24th Nov 2017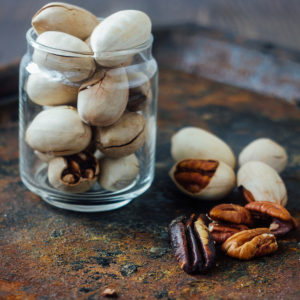 If you're a fan of Louisiana pecans, there's no better place to immerse yourself than at the
Louisiana Pecan Festival
. The event was recently held in the Town of Colfax from November 3 – November 5, marking the 49th annual occurrence of the festival.
Festival History
The event originated from Grand Parish's Centennial Celebration in 1969. There, Nancy Dean, a young local girl, was bestowed the honor of Centennial Queen. The event was a big hit, and the Louisiana Pecan Festival was founded the following year. The Queen has always been an important part of the festival. Although the Queen's Pageant is held prior to the festival, it is considered the official festival kickoff. The Louisiana Pecan Festival Queen and her accompanying Teen Queen reign over the festival, and are considered the official ambassadors to the Louisiana pecan industry. Today, the Louisiana Pecan Festival attracts about 80,000 people each year. Danielle Yerby, a festival board member, said that "It is a time when people get together and celebrate something that was started so long ago and it means so much to so many people. It's also a reunion because we have people that lived here and grew up here that come back every single year from Texas, Mississippi and the surrounding areas, and it is almost like a family reunion."
What You Can Find At The Festival
The festival offers activities for pecan lovers of all ages. There is a designated Children's Day on Friday which offers games, fun jumps, rock walls, and petting zoos. On Saturday, festival-goers can find carnival rides, arts and crafts, a cooking contest, and musical entertainment. There is also a Grand Parade, a Saturday night Street Dance, and a magnificent firework display. Although you can come and go as you please, prepare for a long weekend. The event begins bright and early at 7:30 am on Friday morning. Of course, you shouldn't overlook the most important part of the festival – the fact that you can find everything pecans at nearly every turn. The festival's Country Store offers pecans and homemade pecan pies, in addition to pralines, jams, jellies, cane syrups, and local honey. Attendees are able to try fresh, local Louisiana pecans like they've never had them before.
Didn't Make It This Year?
If you missed the Louisiana Pecan Festival this year, your disappointment is understandable. But fear not, because you can already start planning for the 2018 festival! The festival is always held on the first full weekend of November. Next year's festival should be particularly exciting, because it will be the 50th annual festival. Book your flights, and come enjoy Louisiana pecans next year! And if you can't wait until then, consider checking out another Louisiana event in the meantime. Although they are not as centrally focused on pecans, these events still have many pecan offerings. You'll certainly be able to satisfy your pecan cravings at any one of these events.