Posted by wernuts2 on 13th Jul 2018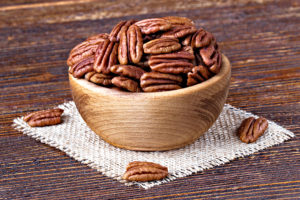 Different kinds of foods are readily available to consumers across our great nation. Of course, some options are healthier than others, and if a person is not careful, they can pack on extra pounds in a hurry.
For instance, putting down snack cake after snack cake is probably not a good idea unless you are looking to gain a spare tire around your waist. However, there are also a lot of nutritional, wholesome products to devour as well, but unfortunately, not all of them have tasty flavors and textures.
Luckily, people do not have to look any further for sweet, nutty, buttery flavor. Our Louisiana pecans are delicious, fresh, and perfect for cooking, baking, or eating on their own. We have a range of products available to ensure that there is something that everyone will enjoy.
Feel free to take a look at the different options on our site to find the right one to meet your needs.
Notable Choices To Satisfy Your Pecan Cravings
Fancy shelled pecan halves are an ideal selection for people that want their Louisiana pecans ready to eat, straight out of the box. They are all meticulously chosen to ensure that each one is ripe and of the highest quality. After all, folks expecting delicious freshness don't appreciate biting into a bitter tasting snack. Louisiana pecans are high in fiber, various minerals, and different vitamins too.
So, order your 3-pound bag today, which is available year-round, and get the rich, healthy scrumptiousness that you crave. Our pecan pieces are available all year long in a 3 or 5-pound size. They are welcomed additions to the pantries of amateur or professional chefs, cooks, and bakers. These Louisiana pecans can even become stored in the freezer to keep them fresh for an extended period. The pieces eliminate the time-consuming tasks of shelling and peeling as they are ready to go right out of the bag. They are an ideal ingredient for pralines, pies, salads, cakes, and more. The pieces can prove to be the perfect solution for a person with a hankering that just won't quit.