Posted by Julie on 19th Jun 2020
Father's Day is approaching quickly, and we all want to spoil the men in our lives who have given everything to us. However, fathers are notoriously difficult to shop for when special occasions come up. If you ask them what they want, they usually say, "You don't have to get me anything." Luckily, there are some wonderful gift options for your father that will allow you not only to show your appreciation but also to give them something they will truly enjoy. Here are some ideas:
1. Pecan Gift Baskets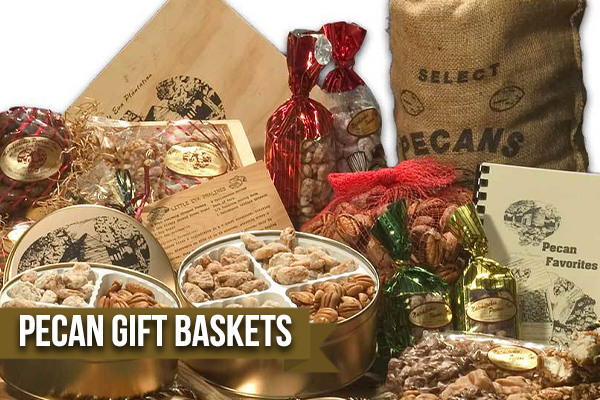 These are a great idea to spoil your pops. They come in a variety of reusable containers like wooden boxes and gold tins. They offer a range of delicious flavors of pecans like chocolate, cinnamon, and sugar cane. For fathers with diabetes or who follow a low-carb diet, there are pecan gift baskets with sugar-free options that are just as tasty. There's also a Baker's Special gift bag for fathers who love to make treats for the family.
2. Zuzu's Praline Candy Mix
Speaking of treats for the family, is your father a whiz in the kitchen? Does he love whipping up new creations and trying unique recipes? Zuzu's Praline Candy Mix is a great gift idea for your culinary-loving father. Offered in 2- and 3-pack options, this mix makes the most deliciously rich praline pecans. More importantly, it can be used in a fun activity you can do together to get in some much-needed quality time.
3. Pecan Candies
If you have already gotten your father a present but are looking for something extra to make him even happier, pecan candies are a wonderful choice. We offer candied pecans, praline pecans, and pecan rolls. You can purchase the candies individually or in a gift set. They make a perfect gift for your Dad or just a great treat you can put out for the family when you celebrate Father's Day together.
These pecan gifts are the best solution to finding an ideal gift for your father. Whether you get him one of our pecan gift baskets or a bag of our candied pecans, you'll be showing your father how much you care and appreciate him. Take a look at some of the available options from Natchitoches Pecans, and let us know if you have any questions. We'll happily help you pick out the perfect product for any occasion.