Posted by wernuts2 on 4th Oct 2017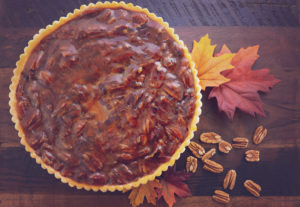 As the season's change and the days grow longer, one thing that also occurs is a shift in the way we eat. Light summer fare often changes to more robust, earthy, comfort foods like stews and chilis. However, it's also worth remembering that for great autumn flavors,
Louisiana pecans are a perfect choice as well and one that fits into so many recipes and snacking options.
Appetizers and Snacks
Football season is here, and snacks are a must for game day. Toasted or seasoned Louisiana pecans are a perfect addition to the party platter and can work well raw or as part of a mix. And for fall-time snacking, nothing compares to the deliciousness of these nuts.
Main Courses
Louisiana pecans can also be an important part of any main course recipe. Sometimes, just getting creative will help you get a whole new way to approach your favorite meals. Here are a couple of examples:
Use cracked pecans as a breading for fish, chicken, or pork. Dip the meat in an egg wash and then press into a bed of cracked pecans, then pan sear them in oil or roast them in the oven.
Mix pecans into a meatloaf to add a nutty complexity. A little goes a long way here, but it can make a huge impact on the taste of a classic dish.
For those moments when you still want a lighter, less filling dinner, try adding Louisiana pecans to the side of a meat and cheese board.
Desserts
Pecan pie is only the beginning when it comes to using Louisiana pecans for desserts. They can be perfect as an ice cream topping, used in cookies or cakes, and can create delicious brownies. No matter how you use them, the fact is that ordering Louisiana pecans is the best way to give your kitchen a whole new taste of fall. The seasons are changing, and that means it's a great time to embrace what these wonderful nuts can do for your meals.