Posted by Julie on 24th Jul 2020
With the summer heat, the last thing you want to do is warm up your home with a lot of baking. That doesn't mean you can't enjoy some delicious treats using pecans. There are plenty of delicious things you can make to satisfy your sweet tooth that don't require the oven. Here are just five of our favorite pecan desserts for summertime. Just make sure you get your pecans from Natchitoches, the best place to buy pecans to ensure the freshest, tastiest pecans and the most decadent desserts.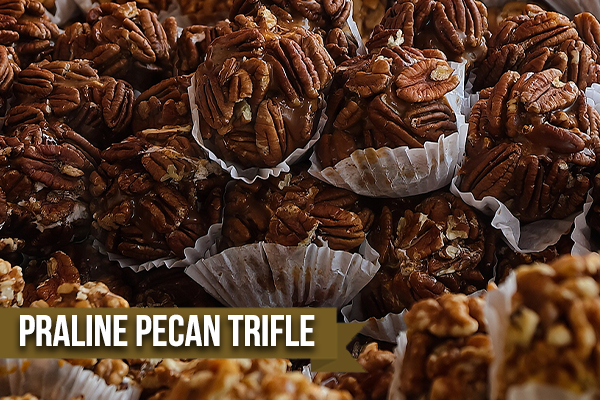 From our own recipe vault, this summer favorite is a huge hit. The best part is you can use a store bought angel food cake to avoid using the oven. Light angel food cake is layered between cool, refreshing whipped cream, and an indulgent praline sauce. A perfect treat to beat the summer heat!
2. Butter Pecan Ice Cream In A Bag
If you don't have an ice cream maker, don't worry. This classic trick of making ice cream in a bag uses items almost everyone has in their pantry. For butter pecan flavor, simply replace the two tablespoons of white sugar with brown sugar, add a tablespoon of cooled melted butter, and ⅓ cup of chopped pecans. Then make as directed. Kids especially love making ice cream in a bag.
3. Crockpot Pecan Apple Cobbler
Slow cookers are great for summer cooking because they don't heat up the house. This recipe makes a pecan apple cobbler right in the crockpot. This dessert can be made overnight and enjoyed for Sunday breakfast on the porch. Plus, it's delicious!
If you're planning on firing up the grill this summer, don't forget dessert. These simple hand pies are grilled instead of baked, keeping your house cool but you cookout guests excited. You can even batch make them ahead of time, store in the freezer, and bring them out whenever you're ready to BBQ. They're a great option for summer desserts.
If you're really in the mood for pecan pie, but don't want to heat up the oven, this recipe has you covered! You'll have to cook the pie filling on the stove, but it only takes a few minutes to make. Then you fill a pre-made pie crust, pop it into the fridge and a half an hour later, your home is still cool but your belly is full!
All of these treats will keep your house cool, but meet your cravings for your favorite pecan desserts. Natchitoches Pecans is the best place to buy pecans for your summer desserts. Picked right onsite, they're always fresh, delicious, and perfect for both desserts and snacking. Check out our selection and share with us your favorite summer pecan recipe.