Posted by Julie on 10th Mar 2021
Pecan sandies are definitely a staple in our homes, but sometimes we like to mix it up. Pecans are such a versatile ingredient that you can really get creative in your baking. To help inspire your own culinary creation, we've put together a list of our favorite unusual pecan cookies. Just make sure that you buy the finest quality pecans to ensure your pecan cookie recipes really standout.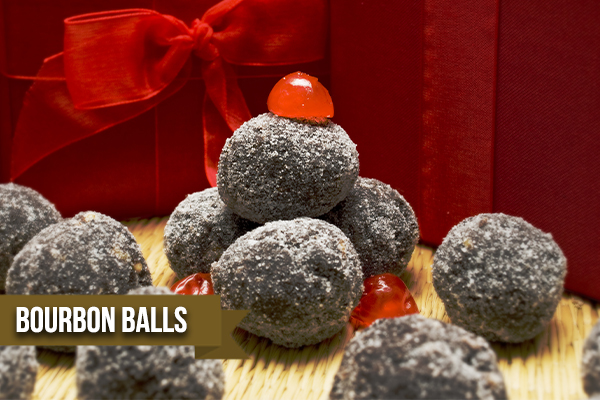 In the South, we love the flavors of bourbon and pecans together. Add a bit of chocolate and you really have us sold. These bourbon balls are a decadent treat that would be great for snacking or to feature at a cocktail party. The best part is they are really easy to make, but have gourmet results.
2. Rosemary Bourbon Pecan Chocolate Chunk Cookies With Smoked Sea Salt
Speaking of bourbon, these unique cookies feature plenty of bourbon and pecans. The addition of lemon-pine flavor of rosemary with just a dash of smoked sea salt enhances the rich buttery flavors of pecans. These pecan cookies are really a fun culinary experience. These are perfect for entertaining or cookie exchanges when you want a bit of a wow factor.
3. Curry And Cardamom Pecan Cookies
If you are really looking for a cookie that's outside of the box, these spicy pecan cookies are just the ticket. Made with the warm flavors of cardamom and curry, they really bring out the richness of the pecans. They are both sweet and spicy and a bit adventurous, but definitely a crowd pleaser.
4. Chocolate Banana Pecan Cookies
Bananas, chocolate, and pecans are definitely one of our favorite flavor combinations. However, we never thought about putting them together in a cookie until we found this tasty recipe. Paired with a cup of coffee, these tasty cookies make a great breakfast treat. If you're not a chocolate fan but still love bananas and pecans, there's also these delicious banana pecan oatmeal cookies you can try as well.
Usually we like to have our pecan cookies with a cup of coffee. So when we found this recipe, we thought why not combine them? With just a dash of espresso powder, the coffee flavor complements the pecans perfectly without overwhelming the flavor. We especially love the thick chewy texture of these delicious cookies.
There are all fun recipes to try if you love pecans. Remember that you only want to use the finest pecans for your recipes. Natchitoches Pecans is the best place to buy pecans. Our pecans are packaged and produced right on the Little Eva Orchard. We even have a pecan gift set perfect for bakers. If you are looking for the best place to buy pecans for your cookies, check out our selection of fine Louisiana pecans.