Posted by Julie on 13th Jul 2022
If you love cooking but don't like the rising price of groceries, this article is for you. Today, we have frugal kitchen tips for bakers and home chefs, so you can continue doing what you love without breaking the bank to do so.
These tips cover a variety of topics, including proper food storage techniques, how to make prep time more efficient, and how you can repurpose ingredients.
Storing Your Foods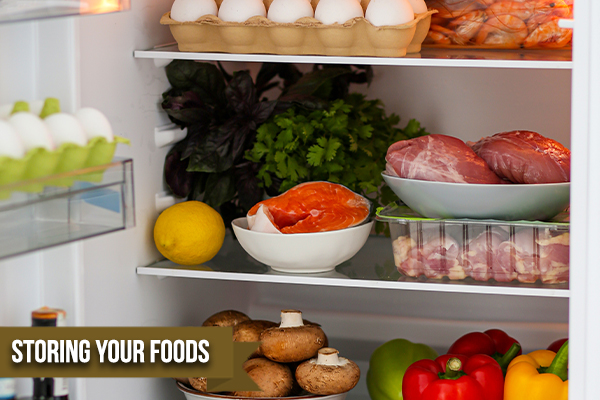 Here is simple but important advice: be sure to store your food as long as it will last and not any longer. A protein like fish or ground meat, for example, can last up to four months when frozen, and poultry can last for up to a year.
Fruits and vegetables and other ingredients you need may not be as expensive, but you can still freeze them for use later to avoid having to throw them out. Louisiana pecans for sale can also be frozen and can last up to two years.
Grow Common Ingredients
One of the best uses of your kitchen space is for a small garden where you can grow your favorite vegetables and herbs. Garlic, onions, and herbs can all be grown from parts of the plants you haven't already used. When doing this, you will have the freshest ingredients available for all your favorite recipes without the store's higher price tag.
Use Pantry Staples in a New Way
Finding ways to repurpose certain ingredients in the pantry can also help you stretch a dollar while allowing you to use items that may be otherwise collecting dust in the pantry. Have an old box of cake mix? Use it to make cookies!
In addition to using pantry items, make sure you are stocked with everything you need to make various dishes at home without having to visit the grocery store multiple times per week.
Lousiana pecans for sale online are a good staple and can be used for delicious desserts, savory dinners, and sides the family will love. They can also be used for snacking, making pecans a frugal pantry item you can stretch.
Be More Efficient
Finally, learn how to be more efficient in the kitchen. Make sure your knives are sharp, and learn how to use all your ingredients in the best ways to minimize waste.
Follow these frugal tips and see how far you can stretch your dollar in the kitchen.