Posted by Julie on 14th Feb 2020
Maybe you're baking a pecan pie, maybe you're looking for the perfect gift, or maybe you're simply looking for a tasty snack you never have to feel guilty about. No matter your situation, "where can I buy pecans?" is something that has likely run through your head, and if it hasn't it likely will soon. When you buy pecans, you want the very best pecans, because it's only with this quality that you'll get all the flavor, texture, and nutrition that pecans have to offer.
When you think about "where can I buy pecans?" the first consideration you should make is quality. You may be able to buy pecans at your local supermarket, but that doesn't guarantee they're of the quality you're really after. You want pecans that come from this year's crop for optimal freshness, as the oil in pecans can oxidize over time which does bring subtle changes to the pecan's flavor. Your pecan kernel should be a golden color to a light brown, and they'll keep color, texture, and flavor even if the pecan has been frozen.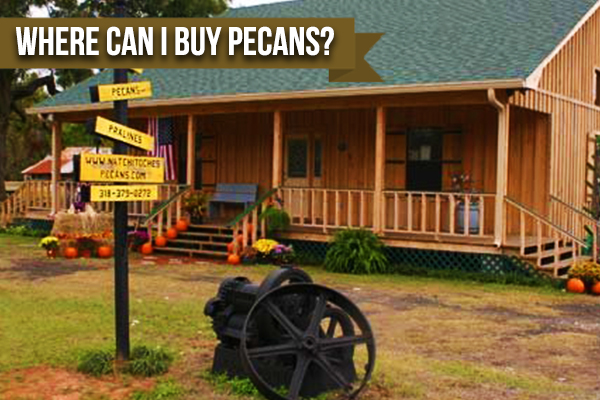 Our Louisiana pecans are always harvested at the peak of freshness, ensuring you get maximum benefit from every delicious bite. We want you to experience the full range of goodness a Louisiana pecan has to offer, and we're always what you're looking for when you wonder "where can I buy pecans?"
Maybe you're not looking for fresh shelled or in-shell pecans, and you're in the market for gifts that embrace pecans and their versatility in flavor. We also have pecan gifts, pecan candies, and pecan cookbooks that really allow you to celebrate the full power of the pecan. Our Praline Pecan Log Combo gives you a touch of everything for the chocolate lover, combining two much loved flavors in one very tasty gift.