Posted by wernuts2 on 22nd Aug 2017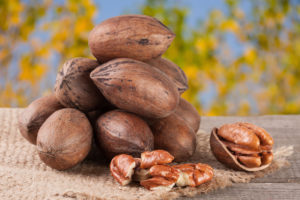 Anyone that has ever attempted to break open any nut in their hand knows that it is a hard feat to accomplish. Sometimes, even squeezing with all of your might with a nut cracker is not enough to get you inside. Now just imagine the same task through the eyes of a child or an individual suffering from arthritis.
Shelling Made Easy
Our Bag O' Nuts features four pounds of handpicked fresh pecans, which become cracked with the Savage pecan cracker. It is available between October and January of each year and makes an innovative gift idea for the winter holidays. The shells can even be added to your grill to give your meats and other foods a delightful taste or place them in a potted plant or flower bed as mulch. Save yourself some time, energy, and pain by not having to use a nut cracker on each pecan. Even if you do not suffer from an ailment, the constant squeezing motions can take a toll on your hands, and leave you wondering why you didn't opt for already split shells. Let us take care of the heavy lifting so you can just sit back, relax, and enjoy the moist, succulent flavors.
Visit Our Site For Innovative Recipes
Sometimes people get tired of eating the same old thing, and that is why our family offers you delicious pecan recipes. After all, most of us are not gourmet cooks, and every little bit of information helps with the cooking process. Many chefs use pecans in dessert dishes, but there is so much more that you can do with them. They add additional flavoring that complements the natural juices in a variety of different meats from pork, to chicken, and more. Mix them into a fruit or vegetable salad to enhance its boring taste, or incorporate them into a tried-and-true pecan pie recipe. Feel free to take a look around at the other sections as well. If the information has to do with pecans, it can likely be found on our home page, or with our easy to use navigation tabs. We have gifts and candies available, as well as, various other specialty items. Stop by our general store if you are in the area, or just shop from your computer.