Posted by wernuts2 on 31st Aug 2018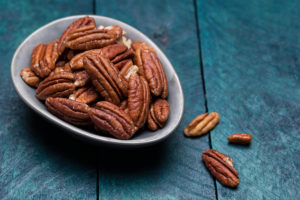 Football season is finally upon us again. For many fans, this time of year never comes fast enough. Once the Superbowl ends, free agency is over, and the NFL draft comes and goes, there is very little news to keep a person's football addiction satisfied. Fortunately, preseason is getting started, rosters are becoming set, and in the blink of an eye, teams will be competing in full swing to obtain the best possible playoff spot.
Whether a franchise looks good from the get-go or appears to be out of the running for the big game quickly, loyal supporters standby them through thick and thin. It is not uncommon for enthusiasts to host parties, attend them, or even hit the tailgating scene. All too often, these events feature chips, dips, and many other unhealthy snacks. Continue reading to learn how and why to add pecans to your function's menu.
Pros Of Giving Guests Pecans
1. Options, Options, And More Options Natchitoches Pecans has a wide selection of items available for consumers to purchase online or at our retail store in Cloutierville, Louisiana. The team goes above and beyond to ensure that customers receive only the freshest, tastiest pecans. Some of the more notable choices that we offer include fancy pecan halves and pecan candies. There are a variety of other things to choose from too. So, browse our site or pop into the store to discover your options today. 2. Pecans Can Make Cleanup Easier For The Host Some of the more common dip recipes used at parties are 7-layer, french onion, and guacamole. These foods taste great, and some of them are healthy enough, but they also open the door for spills and stains. If the event is taking place indoors, guests accidentally dropping small amounts or dumping the entire appetizer bowl can wreak havoc on the host's carpet. They have to spend hours on end blotting, wiping, and cleaning once everyone leaves. Pecans are not sticky or gooey, so they can prove to be the perfect solution for keeping these blemishes and duties at bay. 3. Guests Will Love The Delicious Taste Our pecans have a rich, buttery flavor that will have your visitors wanting more and more. They are excellent for eating alone or incorporating into various recipes. So, if you are not keen on the idea of just setting a bowl of the goodies out, consider baking up a cake, cupcakes, cookies, or something else with pecans as one of the main ingredients. Regardless of how you choose to serve them, pecans are tasty treats that can set your party apart from the rest. Plus, they are healthy containing 19 vitamins and minerals.