Posted by wernuts2 on 21st Sep 2017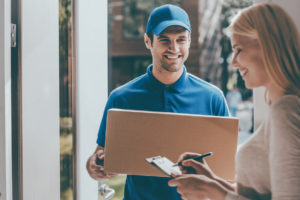 Thanksgiving, Christmas, and other holidays are right around the corner. The time has come to start stocking up on baking essentials to make pies, cakes, and various other dessert dishes for the special occasions. This part of the year brings joy and happiness to most people, but for others that are fighting traffic and crowds to get the last
bag of pecans
, chocolate chips, or sugar, it is hectic and perhaps even overwhelming. We offer multiple ways for consumers to place orders which include...
Calling our toll free number at 1-800-572-5925
Emailing us at nuts@natchitochespecans.com
Filling up the online cart on our web page
Conveniently on our fax line at 318-379-2247
And even through the mail by sending items to Natchitoches Pecans, 16508 Hwy 1, Cloutierville, LA 71416
Most products become shipped within two days of receiving the order, and standard deliveries from UPS or the USPS occur somewhere between three to eight days. If the item is to be a gift for Christmas, order it by no later than December 12 to ensure that it reaches its destination on time. If it is not too late in the season, 2nd day or next day air might be available for an additional surcharge to meet the needs of last minute shoppers or procrastinators. However, just to be safe, make sure that items become delivered on time by getting your orders in early. We are a family owned and operated business that goes above and beyond to make sure that our customers are delighted and satisfied. Our retail store is on LA Hwy 1 about 25 miles south of Natchitoches, Louisiana, and although the visits are enjoyable, we also realize that there are a lot more pecan lovers in this world that do not live in the area.
Therefore, to meet the growing demand of our fan base, these other options are available to you to have our pecans, and pecan-related products delivered, right to your door. Orders must be prepaid, by either a cashier's check or money order, and we even accept Visa, Mastercard, and Discover for added convenience. Regardless of why you need or want pecans, allow our orchard to show you what makes us stand out from the rest.