Posted by Julie on 24th Mar 2022
It's about time to add an exciting twist to your usual snacks by trying to make your own praline pecans! Pralines are a classic favorite that's loved by people of all ages. They are usually made with a simple combination of sugar and nuts, and served as a quick snack for guests, during parties, corporate and gifts for special occasions, and even just simple and casual relaxations at home.
Have A Taste Of New Orleans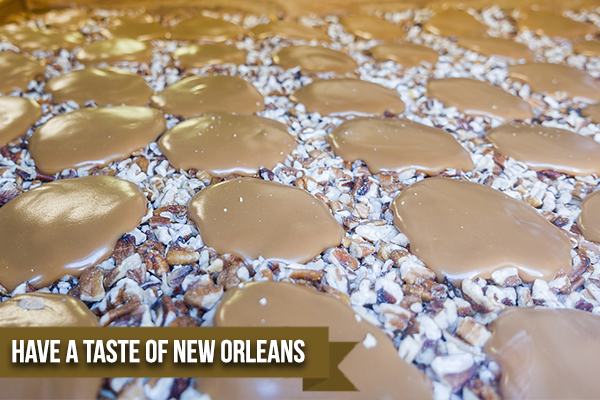 If you're looking for something to make desserts extra special, you can get started with Zuzu's Praline Candy Mix and bring the taste of New Orleans into your homes! This special candy mix makes it possible for anyone to prepare their own praline candies with the promise of tasty, buttery, and authentic flavors.
The well-balanced taste and texture of pralines have made it popular for a reason, and now you can get to enjoy it too. Zuzu's candy mix is made with traditional Southern recipes that are passed down from generation to generation, giving you a unique nostalgic taste that you will not find anywhere else.
Prepare Praline Pecans In A Minute
You don't have to be a professional to prepare these tasty snacks! Because the candy mix is already good to go and ready for mixing, all you need to do to order pecans online and ready your fresh pecans. Toss them in the pan with Zuzu's Praline Candy Mix and cook them for one minute before letting them cool for a bit. After that, your praline candies are ready to be served!
You can eat them as they are or serve them along with other finger foods. This one-minute recipe is a reliable go-to if you want something quick but still tasty and special. Preparing delicious goodies does not have to be hard after all.
Make The Most Out Of Your Candy Mix
The best part about getting Zuzu's candy mix is that you can also use it for other delectable recipes other than pralines! As a basic mix, you can also use it to make special pie and cake fillings, or try other traditional Southern desserts and snacks.
With so many possible delights you can make, Zuzu's candy mix comes with a bonus of eight recipes to get you started. You can also get them in multiple packs of twos or threes! This way, you'll never run out of surprising snacks to serve your friends and loved ones.