Posted by Julie on 15th May 2020
People use technology for all sorts of things. For instance, some folks utilize social media platforms like Facebook and Twitter to keep in touch with their friends and family. Others use the World Wide Web to stay up-to-date on the events happening in their country and around the world. Thanks to the Internet, people have been able to learn about COVID-19, what it does, and how to prevent contracting it. The federal government has issued guidelines that citizens are expected to follow at all times.
As such, more and more Americans are being urged to stay home and practice social distancing. It has only been about a month or so, but many people are already starting to become restless. Still, it is of the utmost importance for folks to stick to the plan. Failing to do so is not an option as the disease could be fatal. Stay put and think outside the box when it comes to your eating and shopping needs.
Pecan Farms Online Can Help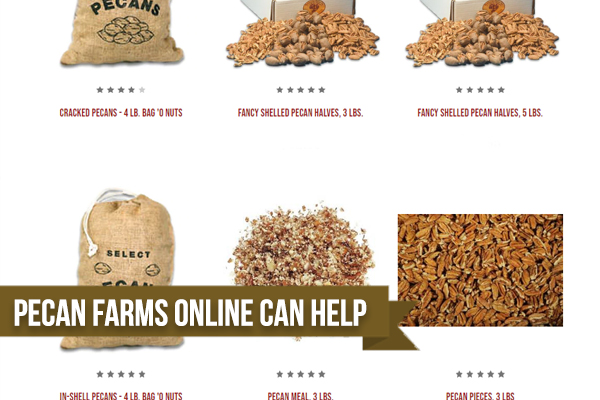 Individuals with essential jobs, such as those in the food industry, can continue working, so people can still get items delivered right to their doors. In this case, they can purchase delicious and savory pecan products. There are numerous options available, including, but not limited to, the following:
In-Shell Pecans
Cracked Pecans
Fancy Pecan Halves
Pecan Pieces
Pecan Meal
Pecans are great to snack on without adding anything else to the mix. They are also often one of the ingredients in cookies, cakes, pies, and other pastries. Some chefs even coat steak and other meats with pecans to give them a unique flavor and texture. There is a long list of things that people can do with pecans. Whichever you like best, know that the nuts are easily available via pecan farms online.
Show Someone Special That You Care
Sure, almost everybody is cooped up inside their house, and yes, people aren't visiting friends, neighbors, and even family members. Just because the world is forcing you and your loved ones apart right now, that doesn't mean there aren't other ways to show the special people in your life that you care for them. If they have a sweet tooth, consider sending them the 1 lb. Cane River Pecan Candy Sampler . It has a little something for everyone, with natural pecan halves, cinnamon spice pecans, chocolate pecans, and old fashion cane pecans.
You may not be able to see their faces upon the arrival of your gift, but you can bet that they will be grinning from ear to ear. These keepsake tins are perfect for birthdays, Christmas, anniversaries, and other special occasions. They are even nice "just because" presents.