Posted by Julie on 22nd Jul 2021
The best recipes with pecans can be made easily before any gathering and are sure to be a hit. Below, you will find just a few examples of some of the best sweet and savory pecan recipes you can make for any gathering, holiday, or event you may have coming up.
Pecan Cheese Crisps
This is a recipe with pecans that will prove to be quick and easy, and absolutely delicious. It works great as a snack option, and even the kids will love it. For this recipe, you need finely chopped toasted pecans and freshly shredded parmesan cheese. Stir them together and spoon the mixture onto a baking sheet. Place it in a 400-degree oven for 7 to 10 minutes or until they are golden brown. Let the pecan cheese crisps cool for about 15 minutes, so they have time to crisp up before they are served.
Honey Pecan Butterscotch Sauce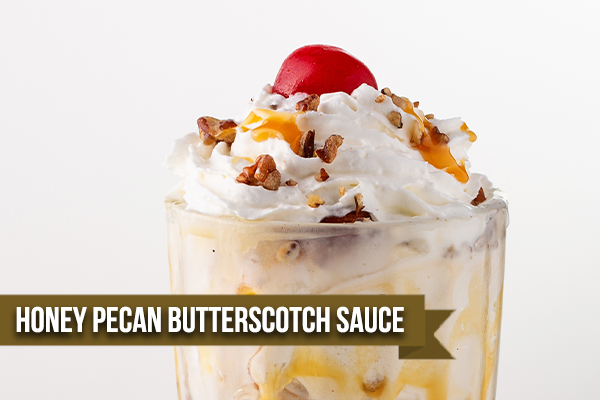 Looking for a delicious and different ice cream topping\
For this honey pecan butterscotch sauce, you need light brown sugar, butter, milk, and honey. Bring these ingredients to a boil over medium-high heat and make sure to constantly stir the mixture. After about two minutes of this, remove the mixture from the heat and let it cool for up to 30 minutes. You can then stir in some coarsely chopped pecans and serve it over your favorite desserts.
Pecan Quesadilla
Tired of the usual boring cheese quesadilla? Dress it up with some pecans! This recipe with pecans is quick and easy. All you need is some chopped pecans, flour tortillas, and some shredded cheese. Make your quesadilla as you normally would, only adding in the pecans after the cheese. Toast the tortilla on both sides until it is golden brown. This recipe pairs wonderfully with some pear preserves on the side.
As you can see, there are many delicious ways you can use fresh pecans in your recipes. Don't settle for average when you can take your favorite recipes to the next level. Need more inspiration? You can find delicious recipes with pecans in our Pecan Favorites Cookbook!