Posted by Julie on 29th May 2020
Ask any Louisiana resident about Clementine Hunter, and they will know exactly who you're talking about. A self-taught artist, Hunter has become a household name in the state due to her popular depictions of life in plantations during the early 20th century. Her works of art are vibrant and playful, and they have won over the hearts of many, including Oprah Winfrey and the late Joan Rivers.
Born into a Louisiana Creole family at Hidden Hill Plantation, Hunter was one of seven children. She never learned to read or write because she preferred working in the fields. In fact, at the age of 15, she moved to Melrose Plantation to work.
Black Grandma Moses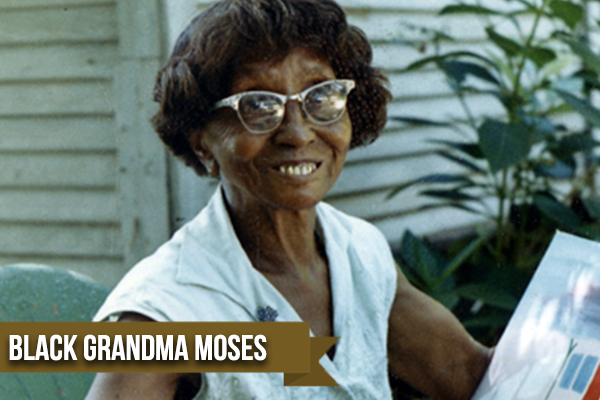 Hunter is often nicknamed "Black Grandma Moses." Grandma Moses was also a self-taught folk artist who took up painting at a late stage in life.
After working in the fields, Hunter became a cook and a housekeeper in the late 1920s at the Melrose Plantation. It was also during that time when the owner, Cammie Henry, created an artist's colony within its grounds where famous artists and writers could stay and work.
A Newfound Love For Art
Hunter was in her 50s and still working at the Melrose Plantation when New Orleans artist Alberta Kinsey left a few brushes and paint after her visit. Hunter picked them up and started her career as an artist. She painted from memory and recreated scenes from life, such as picking cotton and washing clothes.
Clementine Hunter paintings boast a vibrant palette and expressive force. With no proper training, Hunter disregarded normal perspective and scale, and yet she was able to come up with incredible works of art. She also used various materials such as window shades, jugs, and bottles as canvases.
One of the most popular Clementine Hunter paintings today is the one that covers the walls of a food storage building in Melrose. It depicts scenes of plantation life along the Cane River.
Hunter was able to make a name for herself with the support of some patrons of the plantation. Because she was illiterate, her friend James Register would sometimes sign the paintings on her behalf. When Hunter signed her work herself, she did it with a backward C and H.
Hunter was the first African-American artist to have a solo exhibition at the New Orleans Museum of Art.