Posted by Julie on 7th Apr 2022
It is no secret that fresh products are always the best choice if you want to enjoy flavorful recipes. When it comes to cane river pecans, getting them online is practical, convenient, and also gives you the chance to make sure that you are sourcing them from local pecan farms. It is time to stop wondering where to buy pecans and start purchasing online.
You have a wide variety of available Louisiana pecans to choose from and here are the must-haves you shouldn't miss.
Fancy Shelled Pecan Halves - The classic fancy shelled pecans are very flexible. They can be added to almost any recipe you can think about. Whether they are meant as the center of attention, or as an additional flavoring and taste enhancer, you will not have any problem working with them.
The best thing about the shelled pecan halves is that they are ready to eat, straight from the bag. If you cannot wait to have a taste, you can snack on them right off the bat as soon as they arrive at your doorstep.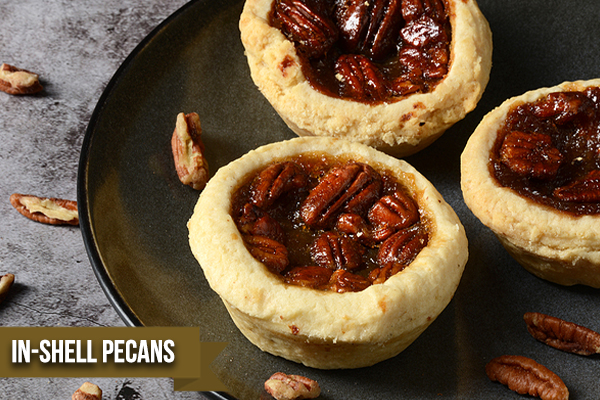 In-Shell Pecans - These in-shell pecans bring more than their fresh taste– they give you the delight of experiencing cracking your own pecan nuts open. The amazing part about ordering in-shell pecans is that the shells are also flavorful that they can be used to add hints of nutty flavors to your food, like barbecues. If you still have extras, the shells are also excellent soil fertilizers for your garden. Nothing goes to waste!
Roasted Salted Pecans - Roasting pecan nuts enhances their flavors by a ton. So if you want to fully delight in their nutty and buttery tastes with the added kick of salt, roasted salted pecans are going to be your favorite. They are also perfect if you just want a quick snack, something to munch on when you are busy, or an easy-to-prepare treat for your guests.
Pecan Candies Gift Tin - Pecan nuts taste even better when you get to share them with others. The gift tins are your best go-to options if you are in search of something to give your friends, loved ones, and even workmates. They are excellent presents for all occasions so you can never go wrong with these pecan gift tins all year round.
Of course, getting yourself a gift tin is also something you deserve! Treat yourself to the variety of special flavors in each batch.