Posted by Julie on 10th Sep 2021
Today, we will enter the world of Clementine Hunter and see why her paintings are so inspirational. To learn more about her world and Clementine Hunter's paintings, a short documentary explaining her life and work was aired by the Louisiana Public Broadcasting in August.
Who Is Clementine Hunter?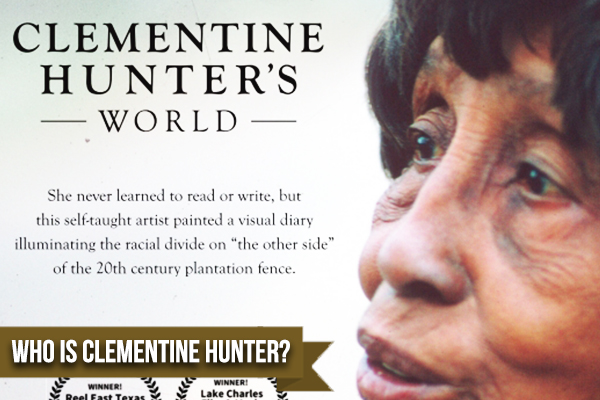 Clementine Hunter was a former house servant and self-taught artist. She used her art to document her experiences as a servant while living on a plantation in Natchitoches. She has amassed an incredible folk art collection where you can find over 1,000 Clementine Hunter paintings.
Hunter could not read or write, but as soon as she picked up a paintbrush, she knew what to do and used her talents to document her life and show others how they lived on the plantation.
A True Louisiana Treasure
Clementine Hunter paintings are more than just a Louisiana treasure. Each piece she finished shared her perspective, which is absolutely priceless. Each original work of art is said to be worth upwards of $2,000 to $2,500 a piece in an auction setting.
Hunter had moved to the Melrose plantation when she turned fifteen. It was then that she started to work picking cotton. Hunter has only attended school for a total of ten days. She moved from being a field hand to a cook and a housekeeper in the late 1920s.
The plantation was owned by Cammie Henry, who created an artist's colony within the grounds. Many famous writers and artists visited the grounds to work.
Own a Piece of History
Even if you don't have thousands of dollars to invest in original Clementine Hunter paintings, you can still purchase your own piece of history at an affordable price.
When you browse through the Clementine Hunter collection, you will find her paintings on dessert plates, serving platters, serving utensils, Christmas ornaments, pillows, towels, and so much more.
You can purchase your own small piece of history and proudly display your pieces from the Clementine Hunter collection during all of your gatherings. These pieces are great for sparking up a conversation and are sure to be the focal point of any gathering.