Posted by Julie on 2nd Jul 2021
Why have just one when you can enjoy four flavors of Pecan Candies? The Cane River Gift Tin contains a careful selection of flavors that are well-balanced and complementary to each other, ensuring that you will have a delightful time while eating them. This set also serves as the perfect fancy nuts gift for all occasions as there is a flavor that can match each mood and season.
1. Natural Pecan Halves – The natural taste of pecans brought by the Natural Pecan Halves will allow you to appreciate pecan nuts in their pure and simple glory. This selection is just waiting to be paired with your other flavorful snacks and bubbly drinks, making it the perfect finger food for cozy afternoons or any time of the day.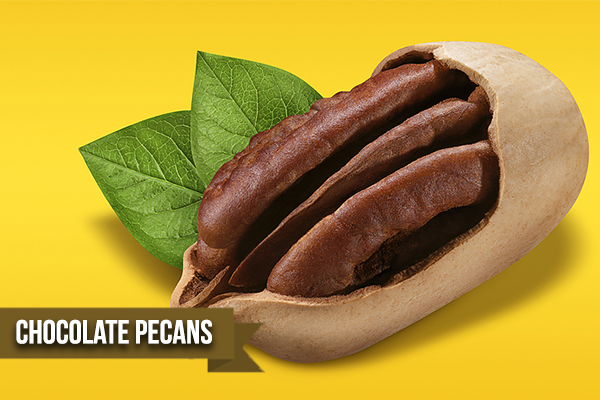 2. Chocolate Pecans – Indulging your sweet tooth comes easy with a bunch of Chocolate Pecans. It may count as an indulgent dessert, but it is also a healthy choice snack that anyone would love to have. The chocolate pecans are also perfect mood boosters so if you are feeling low, this snack is your go-to.
3. Cinnamon Spice Pecans – Nothing else screams holiday season other than the Cinnamon Spice Pecans. Even if it's still far from the holidays, a quick bite of this flavor is sure to bring waves of nostalgia and happy memories. The Cinnamon Spice Pecans are also perfect if you are looking for a twist, or if you want to wake up your taste buds.
4. Old Fashion Cane Pecans – We are always thankful for this timeless classic. The Old Fashion Cane Pecans is the kind of flavor that reminds you of home. After a whirlwind of flavors from pecan's natural tastes, sweet chocolates, and a kick of cinnamon spice, the Old Fashion Cane Pecan candies are the perfect finishers that wrap up and balance everything in this pecan gift basket.
From the sublime packaging to the rich tastes of cane river pecans, the Cane River Gift Tin will never disappoint. You might even want to keep it all for yourself instead of giving it as a gift to others. If you want to know what we think, we at Natchitoches Pecans believe that you also deserve to give yourself wonderful pecan gifts.