Posted by Julie on 17th Mar 2022
Pecan nuts are a great snack all on their own, but adding chocolate in the mix makes them extra magical. Have you ever wondered why they work so great together? This is because pecans have a natural and distinct buttery taste that complements the sweetness of chocolate! If that has got you craving, here's where you can enjoy these delicious goodies.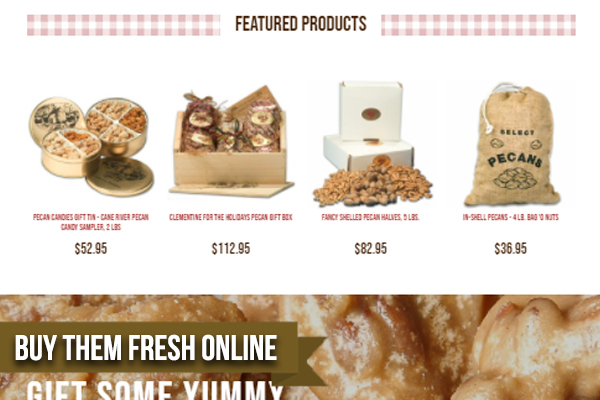 Buy Them Fresh Online - First things first is to acquire the nuts fresh from pecan farms, but you don't have to leave your comfortable homes just to have them. You can absolutely buy fresh pecans online, which guarantees quality, taste, and convenience. Even if you've got the best batch of chocolate coating, fresh and delicious pecans are the keys to a perfectly delicious snack.
Enjoy Them With Other Candied Pecans- Enjoying them with other flavorful treats can enhance the flavors of chocolate pecans and make them more distinguished. You can have them with other popular varieties like cinnamon and natural pecan halves in the Pecan Candies Gift Tin. They are also included in the Pecan Candy Foil Gift Bags together with other special flavored pecans so you have more to choose from and more to enjoy.
Guiltless And Sugar-Free - There's no reason for you to miss the taste of chocolate pecans just because you are cutting low on sugar. Natchitoches Pecans also offers sugar-free chocolate pecans in its foil gift bags. Whether you want them for yourself or as a gift to others who are on the lookout for their diet, you can definitely share the pleasure of eating this snack with no worries.
Enhance The Flavors - Roasting or toasting your pecan nuts before adding them to other recipes enhances their buttery and nutty taste! Keep this tip in mind when buying your next batch of pecans and before making chocolate-coated deserts on your own.