Posted by wernuts2 on 16th Sep 2016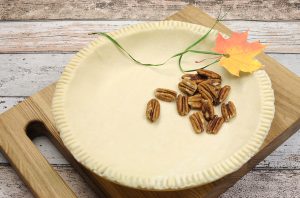 Autumn is finally here. The leaves are changing colors, the air is crisp, and you can finally throw on a cozy sweater and enjoy a hot mug of cocoa. It also means that it is the perfect time to begin your holiday shopping! Sure, you could put off your holiday shopping for a few months, but you like to plan ahead. With some early bird shopping, you can save yourself from the stress and frustration of last minute gifts and can fully enjoy your holiday season. While some of our family and friends are easy to shop for, there is always that one person that already seems to have everything. So what do you get for the person who has everything? Our
Clementine For The Holidays pecan gift box
is the answer! This tasty treat is sure to impress even your most hard to please relatives and friends. From our mouth-watering chocolate pecans to our delicious pecan halves, these treats have a taste that the whole family will love. Not only are pecans delicious, but they have some amazing health benefits too. Pecans are full of disease and cell damage preventing antioxidants that give your immune system the boost it needs during the holidays. Additionally, pecans have been shown to help lower cholesterol and improve weight control. In fact, you may want to consider buying an extra gift box for yourself! Pecans are amazing, but why should I choose the
Clementine For The Holidays pecan gift box
? While all of our pecan gift boxes and tins make for an amazing holiday surprise, it won't compare to the tasty variety and class of our
Clementine For The Holidays pecan gift box
.
This gift box comes with two of our Gourmet Pecan Log Rolls and Pecan Fiddlesticks, a wooden recipe card, and four foil wrapped pecan gift bags of our special pecan flavors including Cinnamon Spiced Pecans, Natural Pecan Halves, Chocolate Pecans, and Old Fashion Cane Pecans.
The fun doesn't end there though! Once the pecan treats disappear, there is a high quality wooden box that can be kept for future pecan goodies. Our
Clementine For The Holidays
pecan gift boxes are popular this time of year so don't hesitate to order yours today!