Posted by wernuts2 on 11th Nov 2016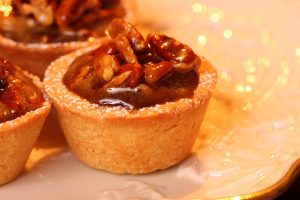 The holiday season will be here in only a matter of weeks and there is a lot to get excited about.
From the mouth-watering holiday dinners to the hectic fun that is spending time with the family, it is certainly a great time of the year.
Not to mention all the great holiday parties you can enjoy. However, if you really want to bring something new and fresh to the table this year, might we suggest some delicious Louisiana pecans?
Healthy and tasty
While there will be plenty of tasty holiday treats, all that sugar and extra fat can really do a number on you and the rest of the family this time of year. Thankfully, Louisiana pecans aren't just delicious, but also incredibly healthy. With plenty of antioxidants, vitamins, and minerals in every nut, you can rest assured that this holiday fun won't make you sick this year. Not to mention how many delicious treats you can make with these tasty pecans from the classic pecan pie to some nutty pecan bark.
Savory and sweet
Or perhaps you do want something to satisfy your holiday sweet tooth. Look no further than our delicious pecan candies! From dark chocolate to honey pecans, you have plenty of mouth-watering option at your disposal that the whole family can't help, but love. Not to mention our savory gourmet pecan logs. If you have some sugar sensitive relatives to worry about, you can pick up some of our sugar-free options too.
Unique and festive
Your holiday parties and visits are a wonderful time where you get to enjoy quality time with the whole family, even those you rarely hear from. Since you unfortunately don't get to see these relatives more often, you really want to make the most of the time you share together. With many family members bringing tasty treats to share, you want to bring something to the table that will be unique from the rest while still being a perfect holiday dish. A bag of Louisiana pecans is a festive and delicious addition to any holiday party and will be a treat all your family members will enjoy. Pecans make for a great snack to just grab and go throughout the evening. If you choose one of our more sugary pecan delights, such as our cinnamon pecan candies or a savory pecan log, these mouth-watering treats will be hard to forget and there certainly won't be any left to take home after either. If you are interested in bringing some Louisiana pecans to your holiday table, look no further than Natchitoches Pecans for all of your delicious pecan needs.