Posted by wernuts2 on 20th Sep 2017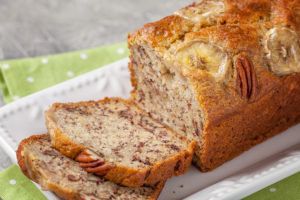 Pecan meal is the flakes and small pieces of pecans that are left behind after the cutting process. It comes in a
three-pound bag
and offers chefs the versatility to incorporate the ingredient into a variety of different recipes. There is not necessarily a right or wrong way to eat the delicious substance, but one constant that always remains the same is that it is healthy.
Pecans contain over nineteen essential vitamins and minerals.
So, just grab a handful of the tasty nuts and go to town, or add them to entrees, side-dishes, and more.
Create A Coating For Fish And Other Meats
Instead of using the traditional methods of bread crumbs or flour to make a breading for fish and meats, incorporate pecan meal into the mix for unique textures and flavoring. Each bite will be as crunchy and crispy as the last, and the natural flavors will become enhanced by the addition. Surprise your family with an out-of-the-box type of dinner tonight, and enjoy the praise and recognition that will follow. Not everyone thinks about pecans with main courses, but doing so brings new life to old recipes, and makes adults and children keep coming back for more.
Use Pecan Meal In Tried And True Baked Dishes
Cookies, bread, pies, cakes, and multiple other items benefit from the addition of pecans. Much like with the meats, the pecan meal adds a nice crunchy texture to ordinarily soft foods. It offsets the mushiness and adds flavoring like no other to the snacks. Replace other nuts like almonds with the pecan meal in cup cakes or treats, and serve them to guests at a party or function. Add the finishing touches to brownies and other dessert dishes by just sprinkling the crumbs over the creation. You don't just have to eat it at home, or by yourself, so feel free to share the goodness with friends and neighbors too.
Replace Graham Cracker Crumbs With Pecan Meal To Make A Tasty Pie Crust
A variety of different pies use graham crackers to form a foundation for fruits, cream cheese, and more. Use the pecan meal as a suitable alternative. It gives a whole new desirable taste to cheese cakes, pecan or pumpkin pies and more. For added convenience, our site has a vast amount of recipes to make your cooking experience easier. Not all things go together well, but mixing and matching allows you to find the perfect ingredients to put your unique twist on the recipes. In turn, new ways to feed you and your family will become learned.