Posted by wernuts2 on 20th Jul 2018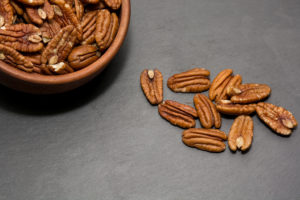 A shift in shopping has taken place over the years, which has led to more and more shoppers purchasing goods online. Of course, nobody can blame consumers. After all, who doesn't enjoy buying things from the comforts of home? Plus, the items get delivered directly to a person's mailbox or front door for added convenience. Unfortunately, there also seem to be scams lurking around every corner.
Buying Pecans Online
Don't let a fraudulent company take advantage of you. Instead, use the smartphone attached at your hip for more than just playing games or keeping tabs on people via social media.
Research the institution thoroughly, view past client testimonials, read reviews, and even consider asking friends or acquaintances about their experiences with the organization. It is always better to be safe than sorry. Our pecan orchard is family owned and operated.
On October 12, 1987, we purchased 465 acres of the Little Eva Plantation. The team shares in all of the duties from fertilizing to bringing the crops to market and more. Everyone pitches in and offers help wherever it is needed. Feel free to take a look around the site and complete some other kinds of research. Then, when you have grown comfortable enough and get ready, give us a call or place your order online.
Some Of The Pecan Products Available To Buy
1. Pecan Pieces All of our pecans are picked and packaged on-site, which ensures that they arrive at the customer's home fresh. The pieces come in a 3-pound bag and are ideal for baking, cooking, and bringing dishes to life. Pies, casseroles, salads, bread, and a host of other meals can benefit from the addition of the nutty, buttery flavor. Additionally, many people enjoy the extra crunch that the pecans give the foods.
2. Pecan Meal Don't worry if you find yourself wondering what pecan meal is because you are likely not alone. Pecan meal, also commonly referred to as pecan flour, are fine flakes that become produced during the chopping process. They are the perfect ingredient for providing dishes with a savory flavor and crunchy texture. It is a suitable choice for bakers to make cookies, cakes, pie crusts, or muffins. The pecan meal is even an ideal substitute for cornmeal or breadcrumbs. It comes in a 3-pound bag and is available for shipping year-round.