Posted by wernuts2 on 2nd Jun 2017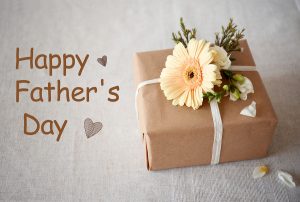 Father's Day is on June 18th this year, so you have just enough time to plan the perfect gift. However shopping for Father's Day gifts is a bit of a challenge. You want to get something more meaningful than the standard tie, pen, or mug. You want something personal that the father in your life will love.
At Natchitoches Pecans, we have a great variety of gifts that any father would love.
Here are some ideas for the perfect gift to thank the fathers in your life:
Pecan Candies Gift Tin Pecan candies gift tins are the perfect gift for Father's Day. Presented in a golden reuseable tin, they offer a delicious variety of our favorite candied pecans. We offer two sizes of pecan candies gift tins in both 1 and 2 lbs.
The Cane River Pecan Candy Sampler comes with natural pecan halves, chocolate pecans, cinnamon spice pecans, and old fashioned cane pecans. So no matter his mood, there's a delicious treat for him.
Praline Pecan Log Combo There is nothing more special than our handcrafted praline pecans. These decadent candies are the perfect way to treat the fathers in your life. The Praline Pecan Log Combo comes with two creamy pralines, two chewy caramel pralines, and one 5.25 oz gourmet pecan log. This gift pack is the perfect present to satisfy a father with a sweet tooth.
Zuzu's Praline Candy Mix If the father in your life loves to cook, a bag of our delicious Natchitoches pecans and Zuzu's Praline Candy Mix is a great gift pack. This simple mix helps your favorite gourmet make classic pecan pralines. Available with one, two, and three gift packs, you can easily get this gift for multiple fathers on your shopping list.
Custom Gift Boxes And Tins If you want to truly personalize your Father's Day gifts, Natchitoches offers customizable gift boxes and tins. Pick from any of our pecans, candied pecans, or pecan candies, and then package them in your favorite gift box. Simply pick out the items you think the father in your life will love and we'll help you put together the perfect present.
Give us a call at 1-800-572-5925 for more details. So if you're looking for the perfect father's day gift, Natchitoches Pecans has you covered! No matter what the father on your list loves, you can get them something truly special this year!