Posted by wernuts2 on 20th Jan 2017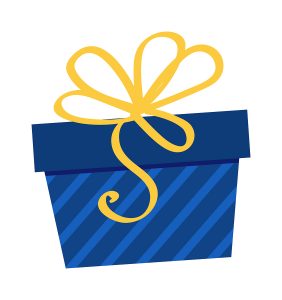 Whether you've landed a large client, promoted a hardworking employee, or are just looking to give your team something to thank them for their time and dedication, finding a truly memorable gift can be a challenge. You want to give a gift that suits everyone and is cost-effective, but most of the time the available options don't really standout.
For a truly memorable business gift, consider the great products at Natchitoches Pecans.
We have a wide range of gifts that everyone will love, but we specialize in those unique products that will also standout. So if you are giving a business gift this year, consider giving one of these four memorable gifts: 1.
Keepsake Tins
We have a variety of tins that can suit any need or budget. You can go with our Cane River or Mrs. Rita's gift tins that have a perfect blend of our customer favorite spiced pecans including our rum pecans, chocolate pecans, and cinnamon or if you are looking for something truly special, you can have a tin custom made to suit the tastes of your particular employees and clients. 2.
Pecan Candies
If you are looking for something smaller that is a little more personal, consider pecan candies. We have praline pecans, pecan logs, and all of our delicious spiced nuts beautifully packaged in giftable bags. The best part is we also offer sugar-free version of all our candies, so you won't ever have to worry about excluding someone because of dietary concerns. 3.
Pecan Oil
If your employee or client is a foodie, pecan oil is a fantastic gift. Pecan oil is truly unique and cannot be found at any grocery store. However, your recipient will be amazed at the versatility and rich flavor of this one-of-a-kind gourmet gift. Pair it with a great cookbook and you have a gift that is truly personal and very memorable. 4.
The Gathering Of Friends Cookbook
Another perfect gift for a foodie is The Gathering of Friends Cookbook. This cookbook is more than just recipes, it also features gorgeous tablescapes and hosting tips, as well as, how food is connected to relationships. A perfect message to send to any burgeoning relationship. If you are looking for a great business gift that will not only show your appreciation, but will be truly memorable for the recipient, look no further than Natchitoches Pecans. We have a variety of products that anyone would love, but are also customizable and unique.