Posted by wernuts2 on 29th Mar 2019
Fresh
pecans
for sale give you the perfect gift, perfect appetizer, and perfect snack for every occasion! Our fresh pecans for sale have the benefit of being grown right here in Louisiana, the home of the freshest and most delicious pecans in the world.
A few occasions we find particularly great for enjoying our fresh pecans for sale are:
• The perfect party snack
– If you're having friends over for the big game, setting out a bowl of fresh pecans instead of chips, pretzels, or popcorn is a great idea. Not only are the pecans healthier than those other snacks, but they can be mixed with other nuts or sweets to make a truly unique party-ready snack mix.
• Enhance your appetizers
– A charcuterie plate filled with cheeses, meats, and spreads is a classic appetizer, but why not add in pecans as well? The sweet and buttery flavor of pecans goes beautifully with a variety of cheeses and spreads, while also providing that ideal telltale crunch. No appetizer plate will be boring when pecans are in the mix.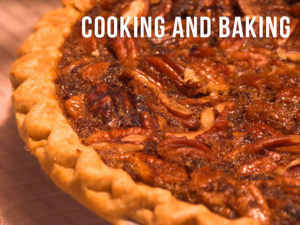 • Cooking and baking
– While pecans can, of course, be enjoyed on their own, they're also an excellent ingredient in a vast array of sweet and savory dishes. Crushed pecans can be turned into cheesecake crusts and breading, chopped pecans can be used to top hot fudge sundaes and pies, and whole pecans are the perfect addition to your favorite salads.
• A healthy lunch
– Whether you pack lunch for the kids, or for yourself, pecans will fit right in. A small handful of pecans packs a serious healthy punch to your lunch, and sealing a small handful in a bag takes seconds. The pecans may be eaten alone with lunch, as a pre or post lunch snack, or inside your favorite lunch salad. With fresh pecans for sale, there's so many ways you can enhance your snacks, your meals, and your celebrations. We use only the freshest pecans grown in Louisiana, so you're getting the full flavor profile in each and every bite.