Posted by wernuts2 on 16th Jun 2017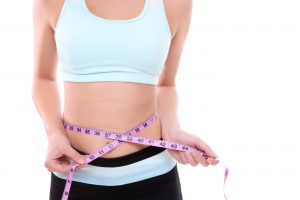 While plenty of people make New Year resolutions or plan on losing weight to look great during the summertime, the fact is that any time of year is a good one for getting yourself back into good shape and improving your health. There are lots of steps to take that can help with this, but it's important not to overlook a surprising tool in the quest to get healthy - pecans.
Pecans And Health
Great taste and numerous uses in recipes are often enough to help it make sense to buy pecans, but they really can help you get in shape as well. Just look at the health benefits:
High in 'good fats' that provide more energy
Rich in vitamins and minerals
High levels of antioxidants
Studies show improved heart health as a result of a diet rich in nuts
Help the body feel 'full' and improve metabolic function for better weight loss
Pecans can help you lose weight while providing a big boost to your overall health and wellbeing - in particular your heart health. As such, making the decision to buy them is a perfect way to help improve your results when trying to get in shape and live a healthier life.
The Right Plan
Pecans are only one piece of the fitness puzzle - but they're one of the most delicious. If you want to truly get in shape and allow pecans to help, keep the following in mind:
Focus on eating raw nuts or lightly salted ones. Candied pecans are delicious, and should only be a treat that you indulge in occasionally.
Use them in recipes that aren't filled with sugars. They're great as a salad topping or as a breading for baked fish or chicken, and can give you the nutritional benefits without filling your body with sugars.
Use them as a snack instead of processed junk food. They are a perfect snack for those cravings that hit in-between meals.
If you'll develop a solid nutritional plan and a regular exercise routine, you'll be able to start feeling better and looking your best. Pecans can help you find success with your goals.