Posted by wernuts2 on 18th Nov 2016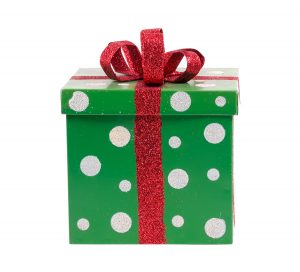 With the holiday season finally here you can't help, but see all of the treats, toys, and decorations around every store. While the store might look beautifully festive, it also means it is time to do some holiday shopping for the family and friends. But what should you be putting on your holiday list this year? While some are shopping pros, not all of us know where to begin with our holiday shopping.
Whether you are having trouble finding a unique gift for someone who is impossible to buy for or you just want to bring something new to the table this holiday season, you won't want to look any further than the gift of pecans.
In fact, why not give the gift of the Clementine for the Holidays pecan gift box!
The Gift That Keeps On Giving
This unique gift box is a perfect arrives in our signature handmade wooden slide top box and is sure to impress even the most hard to please person on your gift list. With every Clementine for the Holiday pecan gift box, you can enjoy two gourmet pecan logs, two pecan fiddlesticks, a wooden recipe card, and four 12 oz. foil pecan gift bags of the following pecan flavors:
Cinnamon spiced pecans
Natural pecan halves
Chocolate pecans
Old fashion cane pecans
With an absolutely delicious taste, some incredible health benefits, and plenty of variety, there is something everyone can love within our pecan gift box.
High Quality Pecans You Can Trust With Natchitoches
Here at Natchitoches, we only use the freshest and highest quality pecans for all of our pecan sweets and treats. From a bag of our classic pecan halves to our savory gourmet pecan logs, you can rest assured that you are always getting the best of the best with every purchase of our pecans. If you are hoping to order one of our Clementine for the Holidays pecan gift box, make sure to order early as this is our most popular pecan gift box during the holiday season.