Posted by wernuts2 on 30th Dec 2016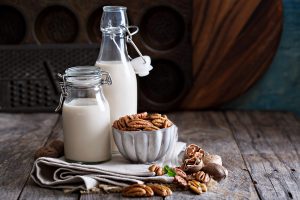 If you are looking for the perfect treat, go ahead and grab a handful of pecans! Pecans are one of the healthiest nuts you can find. They are loaded with 19 essential vitamins, are high in protein and fiber, and contain a ton of heart-healthy fats.
If you love pecans, check out some of the great options we have at Natchitoches Pecans to add to your diet.
There is probably no better flavor combination than cinnamon and pecans. These sweet pecans are a great snack for when you want something sweet, but still want to eat something healthy.
The traditional Caribbean flavor of warm rum pairs beautifully with our Louisiana pecans. These are perfect for people who love an exotic flavor with a natural sweetness. These are also perfect to give as a gift, but once you try them you may be tempted to keep them for yourself!
We make the finest pecan meal in the world. If you are gluten-free, or just have a picky eater, pecan meal is a pantry staple. Use in baking as a pie crust or make a gorgeous breading for your fried chicken or fish. Pecan meal is incredibly versatile and can be used in all your favorite recipes.
Looking for a healthy oil that also imparts a wonderful flavor for your food? Try pecan oil. As one of the most underused oils, you'll be surprised by the versatility and flavor of pecan oil. Perfect for baking or tossing into a salad, our pecan oil will quickly become your kitchen staple. So if you love pecans! Go ahead and go nuts! Pecans are not only delicious, but they are incredibly healthy so you can feel good about adding them to your diet. If you are looking for other ways to go nuts about pecans, check out some of our great recipes or grab one of our famous cookbooks! No matter how you decide to use pecans, you'll be sure to love them!