Posted by wernuts2 on 4th Jan 2019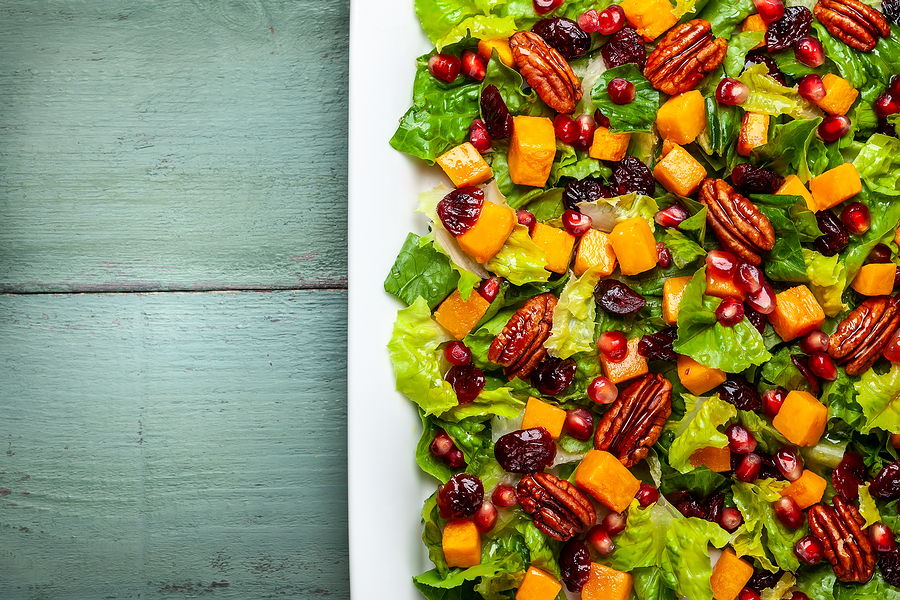 Pecans are packed full of nutrients like magnesium, zinc, Vitamin A, fiber, and protein which makes them the ideal food to incorporate into your diet if you are looking to maintain a cholesterol-lowering diet. If you want a few quick and easy ways to get your fill of pecans, the following are just a few ways you can incorporate them into your diet:
Use Pecans in a Green Salad
One of the easiest ways to use them is to crush them up and add them to a green salad. You can also add them chopped or crushed to your oatmeal in the morning for a good morning pick me up and an extra boost of energy. Adding them to soup is good as well and will add that crunch you might be craving with your soup.
Create Your Own Snack Pack
You can also use them in your own little snack pack. They are the ideal food to take with you when you are on the move because they are mess free and easy to grab. Simply seal them in a plastic baggie or other sealed container and keep them within easy reach for a healthy snack option.
Adding Pecans to a Smoothie
You can also add chopped up pecans to your smoothie recipes to take advantage of the heart-healthy benefits this nut has to offer. Low-fat yogurt, ripe bananas, chopped toasted pecans, milk, honey, and a touch of cinnamon makes for a good smoothie that is perfect for any time of the day when you are craving something a little sweet and filling.
Toasting Your Pecans
If you choose to toast them, you can do so in the oven or in an iron skillet. To toast them in the oven, place the pecans on a baking sheet and use coconut oil and salt and bake them in a 350-degree oven for approximately five minutes. Make sure to keep an eye on them, however, because they can burn easily. If you choose to use your iron skillet, add them to a small amount of coconut oil and cook them on low to medium heat, stirring regularly. Once you get the aroma of that delicious nutty smell, you know they are ready to go. With so many delicious ways to incorporate pecans into your healthy diet, there really is no excuse as to why they should sit unattended in your refrigerator or freezer. Pull out your pecans and start adding them to your favorite recipes for a heart-healthy and nutty addition to your meal plan.