Posted by wernuts2 on 3rd May 2019
The demand for pecans in the United States is constantly growing, and many are finding out that it takes a lot of patience to grow pecans, but they also find that it is well worth the effort and time that is involved. A grafted tree can begin a very slow production of pecans after three to four years have passed. These trees only reach full production when they are into their ninth and tenth years. If the tree started from just a nut, on the other hand, you would find that it may take up to seven years more to reach full production.
However, once the tree has reached production and it remains healthy, it can continue to produce pecans for more than one hundred years.
Where are Pecans Grown?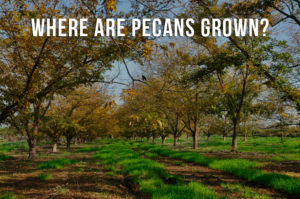 Commercially grown pecans can be found in approximately fifteen states across the U.S., and these states include California, Louisiana, Georgia, and more. They are grown in tree orchards or groves, and it takes a very caring, experienced, and patient grower to care and maintain for these trees.
Buy Fresh Pecans Online
You can buy fresh pecans online. Natchitoches Pecans is a family owned and operated southern pecan orchard. You can find top quality and fresh pecans online here and know that you are receiving only the best. With an assortment of options to choose from, you will find a vast selection that will fulfill any type of snack craving that may strike. Pecans are also easily stored and will last between six to twelve months when stored properly. You can store them in sealed plastic bags in the freezer, for example, and they can stay good for as long as two years! So, why not take advantage of bulk prices and purchase enough for all your annual recipes and snacking habits?
Buying Pecans
If you choose to buy your pecans in person, look for plump pecans that have a uniform color and size. You can choose from different variations including in-shell, shelled, shelled halves, roasted, and so much more.