Posted by wernuts2 on 9th Dec 2016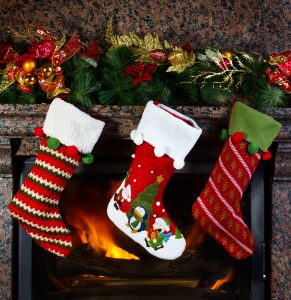 The holiday season is here and everyone is excited for the celebration, presents, and quality time spent with the ones we love the most.
However, before the holiday fun can begin, you still have quite a bit of shopping to do first.
From having to get all the ingredients needed to make your famous pecan pie to purchasing presents for the whole family, you already have your cart full. But wait, did you forget to grab some stocking stuffers? Digging through the holiday stockings is just one of many great traditions for the kids. Still, it is not easy to figure out what you can surprise the kids with that everyone will be happy to see. Thankfully, with our
pecan candies
, you will have the perfect stocking stuffer this holiday season.
1. Just The Right Size For Your Stocking – One of the biggest frustrations of trying to find the perfect stocking stuffer is looking for something small enough to fit in the stocking in the first place. Whether you choose the 6 oz. or 12 oz. bags, our pecan candy foil gift bags can fit snugly into your stocking.
2. A Delicious Variety – With our large variety of pecan candies, there is something everyone will love. Our pecan candy choices include: chocolate pecans, natural pecan halves, chocolate praline pecans, gran marnier chocolate pecans, old fashion cane pecans, rum pecans, cinnamon pecans, and honey pecans.
3. A Healthier Holiday Sweet – While all the holiday treats are delicious, most aren't as healthy as we would like them to be. Thankfully, pecan candies are a perfect combination of healthy and sweet that everyone can appreciate this holiday season. In fact, pecans have been shown to reduce stroke, heart disease, joint problems, and other chronic conditions.
Not looking for stocking stuffers? No problem. Our pecan candies can make a wonderful holiday treat for everyone to snack on throughout your holiday celebration or even as a gift to a friendly co-worker. Here at Natchitoches, we only use the freshest and highest quality pecans for all of our pecan candies and other sweet pecan treats.
Whether you are just getting tasty honey pecans or want a delicious bag of our chocolate praline pecans, you can rest assured that you are always getting the best of the best with every purchase of pecan candies.