Posted by wernuts2 on 22nd Nov 2017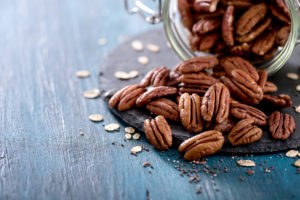 If you're a
pecan lover
, you've been spoiled over the years by the abundance of pecans the United States has to offer. Southern states, such as Texas and Louisiana, produce millions of pounds of pecans each year. Now, it's appears the pecan industry could truly begin to expand globally.
Trade To India
Although pecans are consumed around the world, they have struggled to catch on in India. India makes up the world's second largest population, with a 2016 population of 1.324 billion. For comparisons sake, the U.S. population last year was 323.1 million. Even with such a large marketplace, pecans are not frequently exported to India because of high trade tariffs. Last year, India accounted for .0004% of the U.S. pecan exports. Pecans are subject to Indian tariffs three times higher than the tariffs for almonds and pistachios.
Change Could Be Coming
A Texas pecan farmer recently made his way to Washington, D.C. in hopes of speaking with someone about the high tariffs. Kevin Ivey got the attention of Texas Senator Ted Cruz, who took interest in the high tariffs. Cruz, with support from other senators, crafted a letter to U.S. Trade Representative Robert Lighthizer. The letter stated, "One example is the current disparity in the tariffs India charges on products classified as tree nuts. The current tariff on U.S. pecans entering India is approximately 36%, while the tariff for other similar products, such as pistachios and almonds, is much lower, at 10%. Reducing the tariff on all tree nuts will encourage increased imports of a type of commodity that enjoys popularity in India and will generate greater revenue for the country. For pecans in particular, any increase in imports from the U.S. would not impact domestic pecan production in India because the country currently produces very little, if any, pecans. Additionally, increasing U.S. pecans imports to India presents an opportunity to advance issues important to rural America. The pecan industry contributes over $3.75 billion to the rural economies of the 15 pecan-producing southern states stretching from the Carolinas to California, and exports alone over the last 10 years added an additional $1.25 billion in economic activity in rural America." The letter was also signed by Senators Johnny Isakson, James Inhofe, John Cornyn, Tom Udall, Martin Heinrich, David Perdue, Luther Strange, and John McCain. The letter was sent a few weeks ago, and it will be interesting to see if Mr. Lighthizer takes any steps to reduce the tariffs.