Posted by wernuts2 on 15th Sep 2017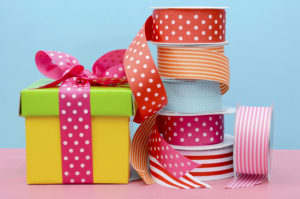 Christmas is right around the corner, and for those of you searching for the perfect gift for that special someone, pecan gifts should become placed at the to the top of the list for consideration. What exactly is a pecan gift? Well, it is anything and everything that is available for purchase on our site.
Not everyone has the same tastes, nor the same style, so we go above and beyond to try to have something on hand for every Louisiana Pecan lover.
Birthday, Anniversaries, And More
Specialty tins and gift bags are great ways to show someone how much that you care, but in some cases, they are not the right way to go. Some people are not interested in keepsake boxes, gift bags, or samplers, and they would rather just have the fresh and delicious tasting nuts. For consumers with these tastes, our four-pound bags of cracked or in-shell pecans make an ideal gift option. They do not contain fancy ribbons or bows, but the pecans more than makeup for their lack of aesthetic appeal with flavoring and health benefits. Does that special someone in your life have a sweet tooth? Pralines, pecan logs, and gift bags with different types of candies are available from the collection as well. We even offer a sugar-free option to accommodate people with dietary restrictions. Don't give another present this year that will get thrown in the closet to accumulate dust. Instead, give family members and friends a gift that they won't soon forget with one of our savory and delectable pecan gifts.
Housewarming Presents Or This And That
Professional and home chefs alike will enjoy our specialty items. Nutcrackers, cookbooks, and even pecan oil serve as suitable gift ideas for different occasions. The oil comes in either a 250 or 500 ml bottle, while recipes containing ways to use the ingredient are found in the books. The possibilities are endless, and we even have dinnerware, serving dishes, and pillows to help enhance the atmosphere in any home setting. Regardless of what one's needs or wants are, one of our pecan gifts, are sure to make the day special. Of course, no present giving list would be complete without including a little something about our keepsake tins. Differently sized containers are available that contain various tasty treats. Just wash the tin after the food is gone, and use it to keep other foods in, or put it away for safe keeping to look back on in remembrance at a later date. Whether you are in the market for an anniversary, birthday, Christmas, or another present, our pecan gifts have got you covered.